UK parliament holds debate on Islamophobia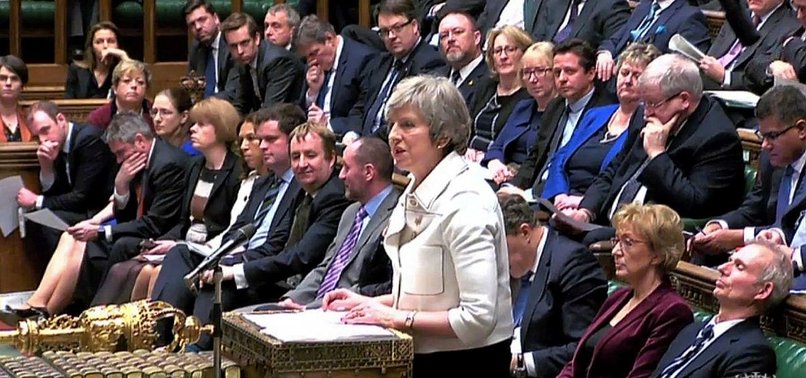 The House of Commons held a debate on Thursday on Islamophobia, one of the rising dangers of British society, which affects the lives of more than 3 million Muslims living in the U.K.
The co-chairman of the All-Party Parliamentary Group on British Muslims (APPG) and the Labour MP Wes Streeting opened the debate on the definition of Islamophobia, which was drawn by the group last year.
Streeting gave examples of Islamophobic attacks and disturbances across the U.K., inviting all parties to accept the definition, which describes it as "a type of racism".
He underlined that 51 Muslim worshippers were slaughtered in March in a mosque in Christchurch, New Zealand for no other reason but their faith.
He said: "Hatred against Muslims does not start with the sound of a gun fire… [but] it begins with simple prejudice that can go unchecked and unchallenged in our schools, our workplaces and our communities.
"It is amplified on the pages of national newspapers. It is legitimized by political leaders who use Muslims as punch lines and bigotry as a vote winner."
"Islamophobia is rooted in racism and is a type of racism that targets expressions of Muslimness or perceived Muslimness," he read out the definition, calling all parties to adopt the definition.
Last year, APPG on British Muslims alongside the Muslim Council of Britain (MCB) devised a working definition on Islamophobia with the aim to tackle anti-Muslim prejudice and hate crime. The definition was also drawn up in part to tackle supposed police prejudice against Muslims.
- FIGHT AGAINST TERRORISM
British police, however, has warned that efforts to come up with a working definition of the phenomenon could undermine free speech and the fight against terrorism.
Muslim groups and MPs have contested this claim, arguing that the proposed new definition was consulted extensively with parliamentarians and police officers.
The National Police Chiefs Council (NPCC), the policing body that represents law enforcement in England and Wales, issued a statement earlier this week, voicing their concerns regarding the cross-party working definition, arguing that it could cause confusion for officers.
"We are concerned that the definition is too broad as currently drafted, could cause confusion for officers enforcing it and could be used to challenge legitimate free speech on the historical or theological actions of Islamic states" said Martin Hewitt, the NPCC's chairman, adding that "there is also a risk it could also undermine counter-terrorism powers, which seek to tackle extremism or prevent terrorism."
"The inability of senior police officers to understand how Islamophobia -- the plethora of everyday microaggressions impacting British Muslims is NOT THE SAME as hate crime shows a worrying lack of understanding of the communities they seek to police," said Sayeeda Warsi, a senior member of the House of Lords, in a statement.
Conservative MP Dominic Grieve said in today's debate that the challenge in fight against terrorism by the definition of Islamophobia is "beyond his comprehension".
- CONSERVATIVE PARTY
Labour MP Naz Shah invited all parties to adopt the working definition of Islamophobia. She said the Conservative Party is "willing to orchestrate" to reject the definition of Islamophobia and it fails even to "acknowledge" it.
"Which Muslim life will be lost next? Mine?" she questioned.
The Labour and Liberal Democrats parties have adopted the working definition and the Conservative party is facing growing calls to adopt it as well after failing to tackle rising Islamophobia within its ranks.
The Conservative Party has been under fire for inaction against openly Islamophobic members. The MCB wrote two letters to Prime Minister Theresa May to launch an inquiry on Islamophobia within the party.
- MUSLIMS ON TARGET
The APPG said in its report that British Muslims face higher levels of hate crime.
Official figures from the report found that the risk of being a victim of race hate crime was highest for Muslim adults at 1.7% compared to non-Muslim adults at 0.2%.
Islamophobia in the UK has spiked following the 2017 terror attacks in London and Manchester, according to Tell MAMA, a group recording anti-Muslim hate crime.