Kremlin says Pompeo didn't ease Moscow concerns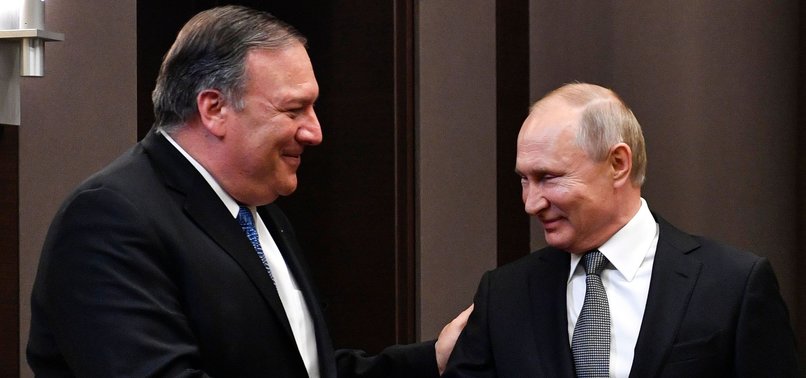 The Kremlin Wednesday expressed concern that tensions over Iran keep escalating despite assurances from US Secretary of State Mike Pompeo during a visit to Russia that Washington was not seeking war. "So far we notice the continued escalation of tensions around this subject," Kremlin spokesman Dmitry Peskov said, a day after Pompeo met with President Vladimir Putin. "We are saddened to see the decisions taken by the Iranian side," Peskov said, while arguing that Washington has been provoking Iran.
The Kremlin's spokesman says U.S. Secretary of State Mike Pompeo didn't offer President Vladimir Putin any reassurances or ease Moscow's concerns over the ongoing crisis between the United States and Iran.
Pompeo met with Putin on Tuesday in Russia's resort of Sochi where he sought to alleviate some of the concerns about the spiraling tensions but made clear the U.S. would respond to any attacks on American targets.
Putin's spokesman Dmitry Peskov told reporters on Wednesday that Moscow is concerned over mounting tensions and defended Iran's actions as a legitimate response to the U.S. decision to withdraw from the 2015 nuclear deal.
Iran has given European countries a 60-day deadline to negotiate a new nuclear deal Tehran or it would start enriching uranium to higher levels than outlined in the current agreement.