Landslide at marble quarry kills 2 workers in Turkey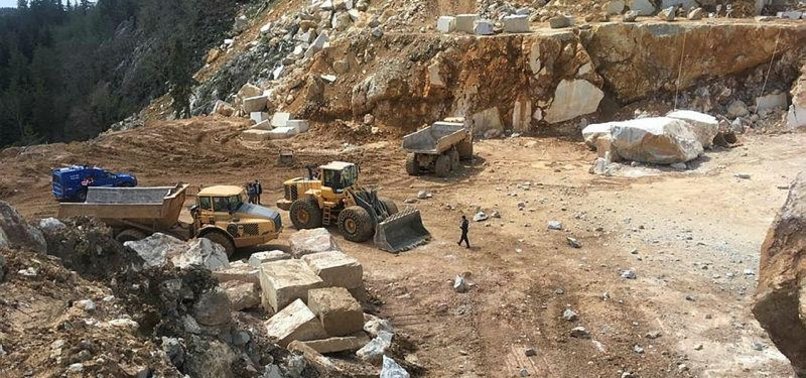 At least two workers were killed in a landslide at a marble quarry in the Black Sea province of Kastamonu in Turkey.
Slabs of marble fell on construction equipment and injured the workers who later succumbed to their wounds, Kastamonu Governor Yaşar Karadeniz told Anadolu Agency.
The deceased workers were identified as Recep Kayan and Cemal Aysan.
An investigation into the incident has been launched.