Turkish court rules on to keep US consulate worker in jail
WORLD
Agencies and A News
Published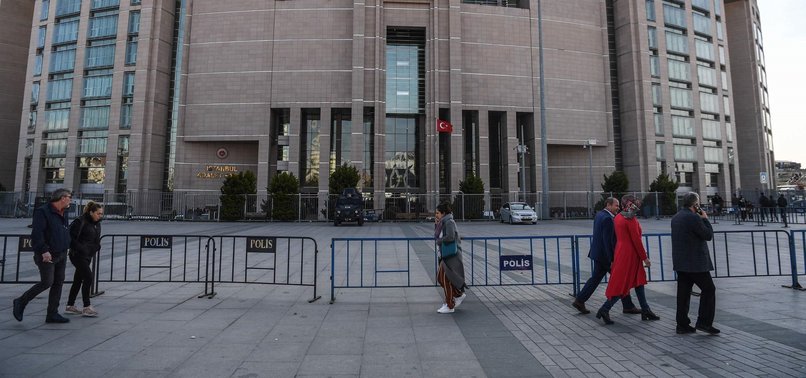 Istanbul 14th Heavy Criminal Court ruled on Thursday that FETO suspected Metin Topuz -- a employee of the U.S. Consulate -- should remain in custody pending the outcome of his trial on charges of espionage, having ties to the Fetullah Terrorist Organization, that is behind bloody July 15 coup bid in 2016, and attempting to overthrow the government, Turkey's state-run news agency reported.
A Turkish court ruled on Thursday to keep Metin Topuz, a Turkish employee in the U.S.' Istanbul consulate, behind bars for his suspected links to FETO, the group behind the 2016 coup attempt.
Istanbul 14th Heavy Criminal Court ordered that Topuz should remain in custody. He stands trial over the charges of throwing Turkish government and spying against it.
During the hearing, Selman Alibaş, an attorney of Topuz, denied all the allegations directed against Topuz and demanded his client to be released from the prison.
The hearing has been postponed to May 15.
According to an indictment by Istanbul prosecutors, Topuz had contacts with Zekeriya Öz, a key Fetullah Terrorist Organization fugitive, as well as former police chiefs and soldiers affiliated with the terrorist group.
If convicted, Topuz would face life sentence.
FETO and its U.S.-based leader Fetullah Gülen orchestrated the later defeated coup of July 15, 2016, which left 251 people martyred and nearly 2,200 injured.
Ankara also accuses FETO of being behind a long-running campaign to overthrow the state through the infiltration of Turkish institutions, particularly the military, police and judiciary.