Myanmar must protect civilians in Rakhine: Rights group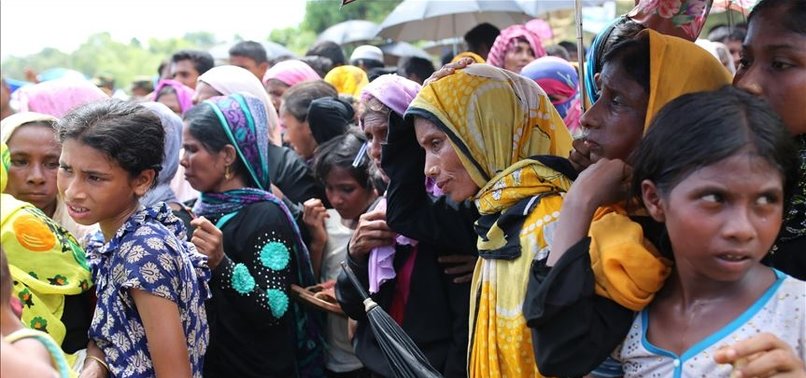 The London-based Burma Human Rights Network (BHRN) called on Myanmar's military Wednesday to immediately cease operations in civilian areas of Rakhine state.
"In this conflict, the Burmese military is proving again that they have no concern for human life or the safety of civilians," said a statement by BHRN's Executive Director, Kyaw Win.
"This is especially true of minorities in the country, and the ethnic Rakhine and Rohingya living in Rakhine state are evidence of this inhumane disregard," Win said.
Win also called on the international community to insist that Myanmar initiate a ceasefire with the Arakan Army to protect civilians from further harm.
The BHRN statement recalled that close to 20,000 Rakhine villagers have been displaced with no access to much-needed aid and drew attention to the importance of an immediate ceasefire.
BHRN operates across Myanmar and works for human rights, minority rights and religious freedom, according to its website.
The Rohingya, described by the UN as the world's most persecuted people, have faced heightened fears of attack since dozens were killed in communal violence in 2012.
According to Amnesty International, more than 750,000 Rohingya refugees, mostly women and children, have fled Myanmar and crossed into Bangladesh after Myanmar forces launched a crackdown on the minority Muslim community in August 2017.
Since Aug. 25, 2017, nearly 24,000 Rohingya Muslims have been killed by Myanmar's state forces, according to a report by the Ontario International Development Agency (OIDA).
More than 34,000 Rohingya were also thrown into fires, while over 114,000 others were beaten, said the OIDA report, titled "Forced Migration of Rohingya: The Untold Experience".
Some 18,000 Rohingya women and girls were raped by Myanmar's army and police and over 115,000 Rohingya homes were burned down and 113,000 others vandalized, it added.
The UN has also documented mass gang rapes, killings -- including of infants and young children -- brutal beatings and disappearances committed by Myanmar state forces.
In a report, UN investigators said such violations may have constituted crimes against humanity.