Anti-Brexit MPs receive threatening photos, messages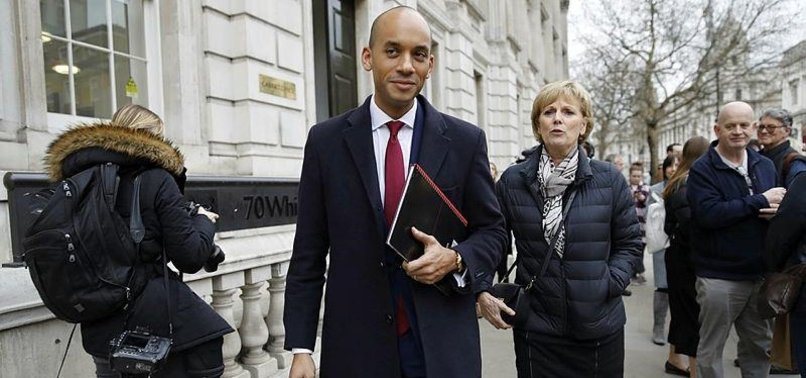 Five members of the U.K. parliament campaigning for a second Brexit referendum were sent a picture of a crossbow alongside a message on social media threatening violence against them.
The Twitter accounts of The Independent Group MPs Anna Soubry, Chuka Ummuna, Sarah Wollaston and Angela Smith as well as the account of Labour MP David Lammy were tagged in a photo that showed a crossbow hanging from a door.
The Twitter post was made last week from an account called the Sheffield and Yorkshire Direct Action Brexit Group and alongside the photo was a message that read "we are ready for civil war... are you?"
"All used to protect my home and my family, just indicating that whatever happens with Brexit, when law and order goes to **** I and my 'terrorist network cell' (you're an idiot) will be ready! Will you?" a second post read.
In a statement, South Yorkshire police said that two people, a man and a woman, were arrested on Tuesday in connection to the online threats.
"A 40-year-old-man and a 33-year-old woman were arrested in Sheffield on suspicion of sending malicious communications. Enquiries are ongoing," said the statement posted on website of the South Yorkshire police.
In recent months, MPs supporting a people's vote on the final Brexit deal have been abused and heckled both online and in person. In January, Soubry was heckled by a pro-Brexit mob outside of parliament who shouted racial slurs and labelled her a "nazi" and a "traitor".
On Monday, parliament voted to take control of the Brexit process which will allow MPs to choose alternative options in the form of indicative votes that will include options to revoke Article 50, a second referendum and a soft Brexit among others.