South Africans pray for New Zealand terror victims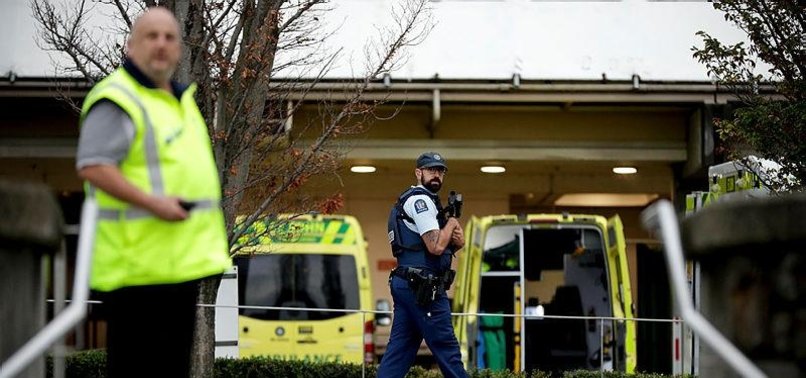 Thousands of Muslims in South Africa held special funeral prayers Friday for the victims of the New Zealand terrorist attacks which claimed 49 lives.
"More than 6,000 people gathered today at our mosque in Gatesville, Cape Town to perform the special funeral prayers in absentia for the victims. The mood was very somber," Sataar Parker, chairman of Masjidul Quds, told Anadolu Agency by phone.
He said worshippers prayed for those who perished to be granted a high abode in the hereafter.
"We also prayed for a speedy recovery for the injured. We are worried how many people will continue to die, because the figures are continuing to rise."
Parker appealed to Muslims and South Africans in general to always rise above the levels of hatred and embrace values of love, respect and human dignity.
Hundreds of worshippers also gathered at the Claremont Main Road Mosque in Cape Town, where they offered special funeral prayers for the victims.
"Our prayers go out to the victims and their families. We pray that those who were killed be granted salvation in the hereafter and a speedy and full recovery for those maimed," Imam Rashied Omar said in a statement forwarded to Anadolu Agency.
Many mosques across the country also used their Friday sermons to condemn the terrorist attacks and offer special prayers for the dead and injured.
"Our hearts go out to the survivors and the communities in Christchurch currently under citywide lockdown as they mourn the loss of their departed ones killed at places of prayer, the supposed sanctuaries of peace and safety,'' Moulana Ebrahim Bham secretary general of the Jamiatul Ulama South Africa (Council of Muslim Theologians), said in a statement.
Several worshippers also condemned the incident and called for tolerance.
"As Muslims, we don't need to pay back for this attack. We should be exemplary by striving to live in peace and harmony with other faith groups," Abdulkadir Muhammad told Anadolu Agency at the Mayfair Jummah Mosque in Johannesburg.
South African President Cyril Ramaphosa also sent a message of condolence to the government and people of New Zealand following the twin terrorist attacks at the Christchurch mosques.
"The Government and the people of South Africa convey their deepest condolences to the families who have lost their loved ones and wish all the injured a speedy recovery," he said in a statement.
He said the South African Diplomatic Mission in Wellington has been directed to provide consular assistance and support to any South Africans affected.
On Friday afternoon, far-right terrorists massacred 49 Muslim worshippers and injured another 48 as they prepared for Friday prayers at Al Noor Mosque and the Linwood Islamic Centre.
One of the shooters -- Brenton Tarrant, a 28-year-old born in Australia, who livestreamed the incident on social media -- has been arrested and charged with murder and three other suspects have been remanded in custody.
New Zealand Prime Minister Jacinda Ardern described the atrocity as one of the darkest days in New Zealand. The terrorist attack is the country's most deadliest mass shooting in history.