J'lem religious body slams Israeli violence at Al-Aqsa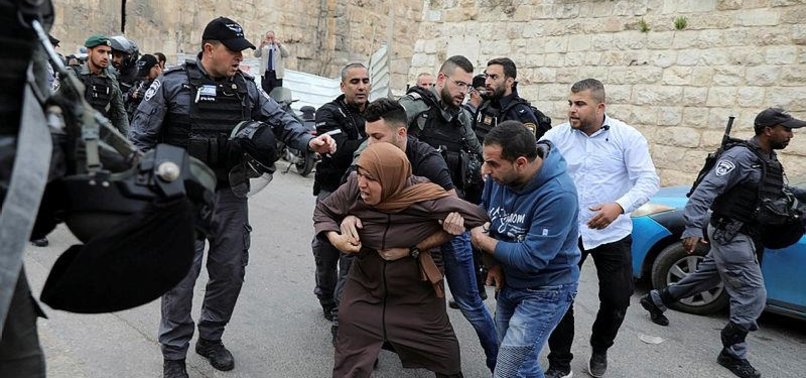 Jerusalem's Religious Endowments Authority on Wednesday condemned recent Israeli police violence against Palestinian worshippers inside Jerusalem's flashpoint Al-Aqsa Mosque complex.
"Large numbers of [Israeli] police and special forces stormed the holy Dome of the Rock Mosque wearing their shoes," the Jordan-run endowments authority, which is tasked with overseeing Jerusalem's Muslim and Christian religious sites, said in a statement.
"Muslims consider the entering of mosques with shoes as a violation of the site's sanctity," it added.
The authority went on to accuse Israeli security forces of "brutally attacking Muslim worshippers, including men, women, the elderly and the disabled".
The authority further accused Israeli security forces of "assaulting Muslim clerics and raiding their offices, and expelling Palestinian Muslims -- including workers, employees and guards -- from the mosque complex".
"Such orchestrated aggression," it added, "represents a clear violation of the Al-Aqsa Mosque's sanctity, a provocation to the sentiments of Muslims worldwide and a blatant attack on the freedom of worship."
The authority went on to hail Jordan and Jordanian King Abdullah II for their longstanding defense of the iconic Al-Aqsa Mosque complex.
Tension has mounted in Jerusalem since last month, when Israeli police briefly sealed the Al-Rahma Gate, located inside the Al-Aqsa Mosque complex, triggering angry demonstrations by Palestinian Muslims.
In the weeks since, the Israeli authorities have banned scores of Palestinians -- including religious officials -- from entering the Al-Aqsa, which for Muslims represents the world's third holiest site.
Israel occupied East Jerusalem, in which the Al-Aqsa is located, during the 1967 Arab-Israeli War. It annexed the entire city in 1980 in a move never recognized by the international community.