US troops withdrawal to have serious outcome - report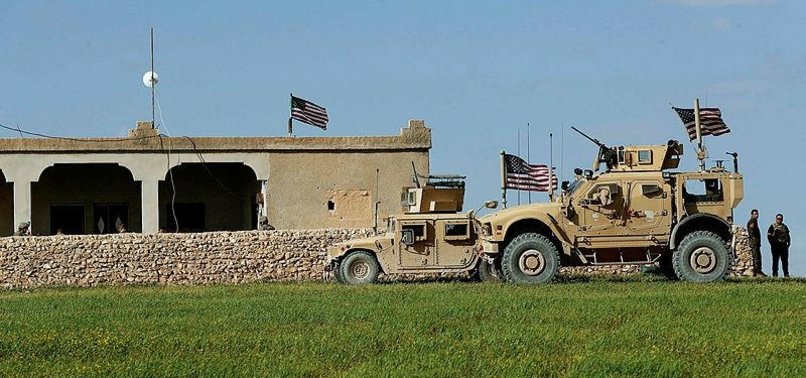 U.S. President Donald Trump's decision to withdraw troops from Syria will likely have "tremendous geopolitical consequences", according to an annual report compiled by a global security forum.
Trump's decision would leave a vacuum in the region, and this is likely to be filled by powers including Russia, Turkey and Iran, experts predicted in the report released ahead of the 55th Munich Security Conference.
The 101-page report, which included research by leading experts and think-tanks, underlined that with the recent developments on Syria, the European Union has seen its influence mostly sidelined.
"This becomes particularly clear when looking at the fate of Idlib, the last rebel stronghold, which now depends largely on Turkey and Russia and their de-escalation agreement aiming to prevent a major military offensive against the town," the report said.
The report identified the Syrian civil war as one of most serious conflicts of 2019, based on an assessment by the International Crisis Group.
It also warned of growing risk of confrontation involving Saudi Arabia, the U.S., Israel, and Iran.
"The first three share a common view of the government in Tehran as a threat that has been emboldened for too long and whose regional aspirations need curbing. The risk of an accidental clash originating in Yemen, in the Persian Gulf, in Syria, or in Iraq cannot be discounted," the report said.
Munich Security Conference, the world's most influential security forum, will be held in the southern German city of Munich between Feb. 15-17.
More than 35 heads of government and state, around 50 foreign ministers and 30 defense ministers from all over the world will attend the conference.
U.S. Vice President Mike Pence, NATO Secretary General Jens Stoltenberg, Russian Foreign Minister Sergey Lavrov, Qatari Foreign Minister Mohammed bin Abdulrahman Al Thani and Iranian Foreign Minister Javad Zarif are among the participants.