New protests in Venezuela amid crisis over presidency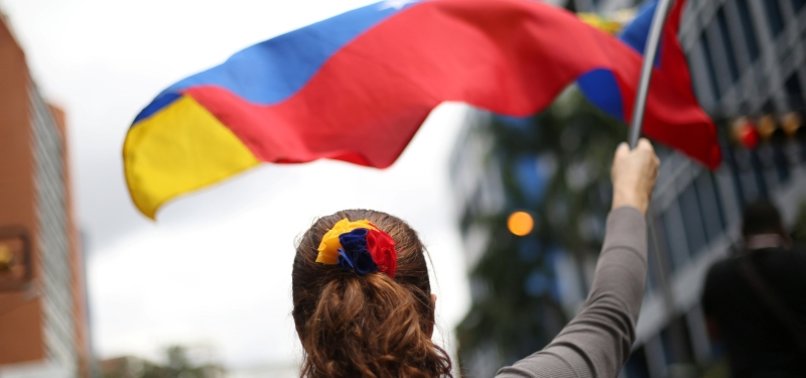 Supporters of Venezuela's self-proclaimed interim president Juan Guaido took to the streets Wednesday following his call for protests.
Crowds were seen in different parts of the capital, Caracas, carrying placards reading "interim government, free elections," according to an Anadolu Agency correspondent on the scene.
Guaido acknowledged during a speech at the Central University of Venezuela in Caracas that people were out on the streets protesting.
He called on Venezuelans to take part in protests on Saturday.
Guaido said on Twitter that with every demonstration, the country was approaching its deserved freedom and urgent humanitarian aid.
"We raise our protest in peace and prepare for Saturday throughout Venezuela and the world," he added.
Last week, Guaido, the leader of Venezuela's opposition-led National Assembly, declared himself president, a move immediately supported by U.S. President Donald Trump, Canada and most Latin American nations.
Venezuelan President Nicolas Maduro quickly shot back, cutting off diplomatic relations with Washington and accusing the U.S. of orchestrating a coup against his government.
Venezuela has been rocked by protests since Jan. 10, when Maduro was sworn in for a second term following a vote boycotted by the opposition.