At least 9 injured after residential building collapses in The Hague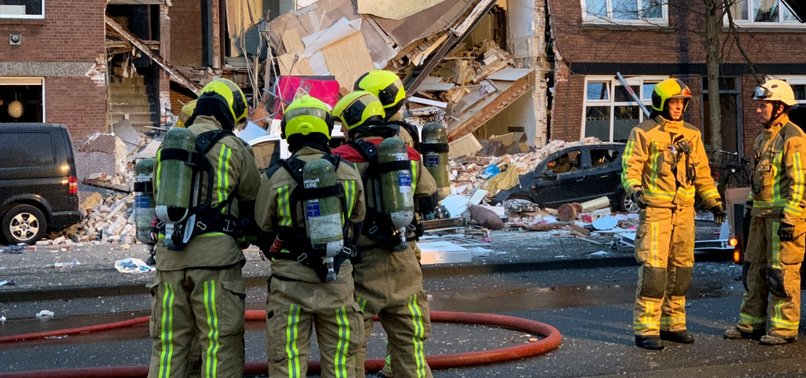 A gas leak led to an explosion in the Hague that injured nine people when part of their apartment building collapsed, the Dutch city's fire department said on Sunday. In a statement, the Hague fire department said 7 people had been taken to nearby hospitals.
At least nine people were injured on Sunday when a three-storey residential building in The Hague collapsed after a suspected gas explosion, according to emergency services.
The fire service said seven people with injuries had been taken to hospital. Three people were rescued from the rubble, it added.
Police said the accident was caused by a suspected gas explosion.
Fire officials said that at least one more person was still trapped under the rubble, adding that he was alive and they had made contact with him.
Rescue work was made difficult by the fact that the house was in danger of collapsing. The entire front section had collapsed. Some parts had fallen on two vehicles parked outside the building.
Significant damage was also reported in neighbouring parts of the apartment complex. Firefighters were also searching these homes for possible victims.
The Hague Mayor Pauline Krikke spoke of a "terrible accident" and assured the victims that they would quickly receive aid.