Bangsamoro law ratified after Philippines autonomy poll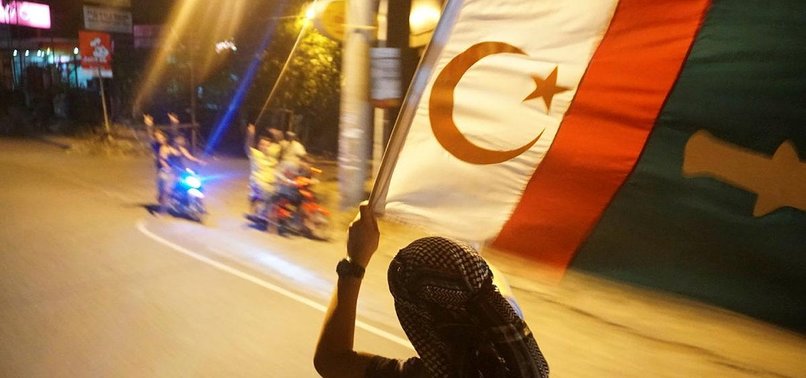 The Philippines' landmark Bangsamoro Organic Law (BOL) was officially ratified on Friday following a referendum win on granting comprehensive autonomy to Moro Muslims, according to local media reports.
Manila-based online outlet SunStar cited the Commission on Elections (Comelec), sitting as the National Plebiscite Board of Canvassers (NPBOC), as saying the Yes votes have won.
Over 1.54 million people voted Yes to approve the BOL, while some 190,000 voted down the law, according to the report.
The announcement was made after the official tally was completed Friday night.
Ratification of the BOL means the Autonomous Region in Muslim Mindanao (ARMM) in the southern Philippines will be replaced with the Bangsamoro Autonomous Region in Muslim Mindanao (BARMM).
The voting started on Monday in the provinces of Maguindanao, Lanao Del Sur, and the island provinces of Basilan, Tawi-tawi and Sulu as well as the cities of Cotabato and Isabela.
The second phase of the BOL will be held on Feb. 6. Six towns in Lanao del Norte and 39 villages in six districts of the Cotobato province and surrounding areas will vote on their inclusion in the autonomous region.
The law, signed by the Philippines' President Rodrigo Duterte last year, is set to provide comprehensive autonomy to Muslims, in addition to judicial and economic advances.
Under the law, courts of Islamic law will open in the region, and the Philippines' central government will transfer its administrative authorities in Mindanao to the Bangsamoro government.
The waters in the Bangsamoro region will be simultaneously managed by the national government and Bangsamoro government.
The autonomous government will be responsible for the management of energy resources.
In addition, the former Moro National Liberation Front (MNLF) and Moro Islamic Liberation Front (MILF) fighters will be able to join official forces.