At least 200 missing after mining dam bursts in Brazil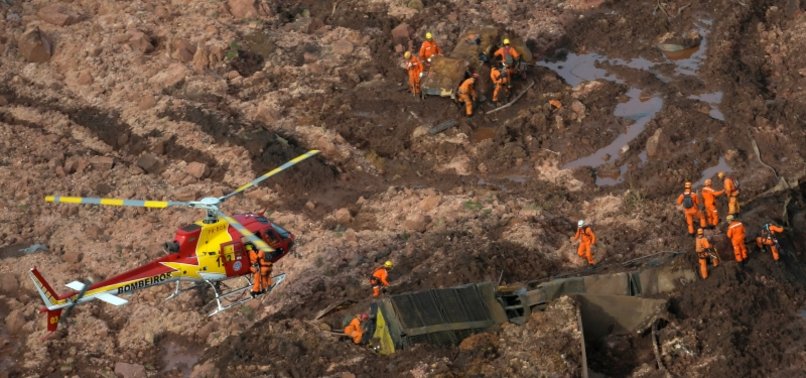 At least 200 people are missing after a tailings dam collapsed Friday at an iron ore mine in southern Brazil, unleashing a river of sludge, according to local media reports.
Seven people were found dead in the nearby town of Brumadinho in Minas Gerais state in the aftermath of the accident, local daily Correio Do Povo quoted military police as saying.
According to a statement by Brazilian mining company Vale SA, which owns the mine, mining waste from the dam had reached various neighborhoods and evacuation efforts were underway.
Brazilian President Jair Bolsonaro said on Twitter that he would send the chief of civil defense as well as the minister of mines and energy and minister of the environment to the accident site.
Another mining waste dam managed by Vale and Australia's BHP Billiton broke in 2015, killing 19 and rendering hundreds homeless in the city of Mariana in Minas Gerais state.