Turkish delegation due in US for talks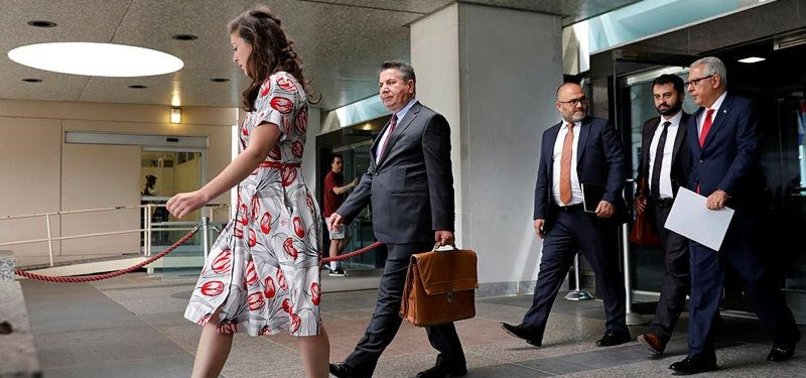 A Turkish delegation will visit the U.S. on Feb. 5 to discuss Syria and fight against terrorist groups, diplomatic sources said on Friday.
The delegation headed by Turkey's Deputy Foreign Minister Sedat Önal will visit the U.S. as part of a Turkey-US Joint Working Group meeting, said the source speaking on condition of anonymity due to restrictions on speaking to the media.
During the meeting, a range of issues will be discussed including Syria, and the fight against Fetullah Terrorist Organization (FETO) and PKK terror group, the source added.
On Monday and Tuesday, a U.S. delegation including National Security Adviser John Bolton, Chairman of the Joint Chiefs of Staff Gen. Joseph Dunford and Special Envoy for Syria James Jeffrey took part in talks at the presidential complex in the Turkish capital of Ankara.
In a surprising move, U.S. President Donald Trump last month announced the withdrawal of American forces from Syria.
Trump made the decision during a phone call with Turkish President Recep Tayyip Erdogan, in which the two leaders agreed on the need for more effective coordination over the civil war-torn country.
Turkey has repeatedly objected to U.S. support for the terrorist PKK/PYD as a "reliable ally" in Syria, which has included supplying arms and equipment.
In its 30-year terror campaign against Turkey, the terrorist PKK has taken some 40,000 lives, including women and children. The YPG/PKK is the PKK's Syrian branch.
Efforts to extradite U.S.-based FETO leader Fetullah Gulen and other members will also be raised in the meetings.
FETO and Gulen orchestrated the defeated coup of July 15, 2016 in Turkey which left 251 people martyred and nearly 2,200 injured.