Turkish charity helped over 340,000 Yemenis in 2018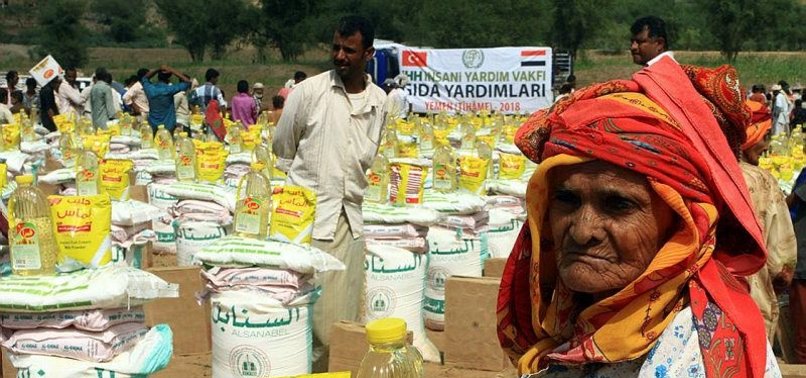 A Turkish aid group dispatched aid to over 343,000 people in Yemen last year.
The Istanbul-based Humanitarian Relief Foundation (IHH) said in a statement that 21 million people are suffering from food shortages and 10 million need immediate help in Yemen.
IHH has been carrying out its activities in Yemen since the first day of the crisis and delivered emergency aid to 343,199 people in 2018.
Some 26,043 food packages have been distributed and health- and hygiene-related activities carried out.
Also, 5052 Yemeni orphans have been sponsored by the foundation.
The aid group also delivered sacrificial animals to 120 families and new clothes for religious holidays to 2,361 people.
Solar-powered sewing machines were arranged for 15 families, milch cows for 17 families and cattle for 14 families.
IHH spokesman Serkan Nargis said malnutrition was the biggest problem in Yemen.
"Hospitals, especially children, are in very poor condition because they do not have access to medicines. Health centers are already filled with children. Four-month-old Malik weighs only 2.7 kilograms."
This year the foundation will provide emergency food aid, wheelchairs, tents, education and healthcare in Yemen.