US military to deploy over 5,200 troops to Mexico border
WORLD
Compiled from wire services
Published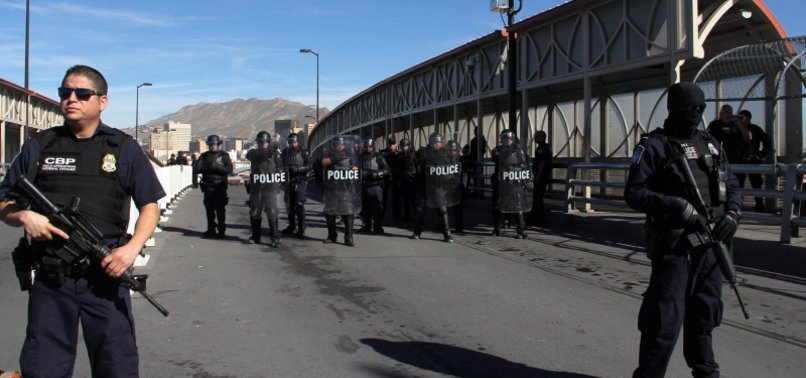 The U.S. military will deploy over 5,200 troops, including soldiers who will be armed, to bolster President Donald Trump's efforts to secure the border with Mexico, a senior U.S. general said on Monday.
"I think the president has made it clear that border security is national security," General Terrence O'Shaughnessy, head of the U.S. military's Northern Command, told a news conference in Washington.
Gen. Terrence O'Shaughnessy tells reporters that 800 soldiers were en route on Monday and that the remainder of the troops would be at the southwest border by the end of the week.
That's in addition to the more than 2,000 members of the National Guard already providing assistance at the border now. Officials say the troops will provide "mission enhancing capabilities" and will be armed.
The announcement comes as President Donald Trump has been trying to focus on the caravan just a week before the midterm elections.
The migrant caravan has been moving slowly north from Central America and its numbers have been dwindling.
In April, frustrated by lack of progress on the wall, U.S. President Donald Trump ordered the National Guard to help secure the border in four southwestern states. There are currently 2,100 National Guard troops along the borders of Texas, New Mexico, Arizona and California.
Also in April, Trump raised the prospect of sending active-duty military forces to the border to block illegal immigration, raising questions in Congress and among legal experts about troop deployments on American soil.