EU not tired of helping Ukraine - foreign policy chief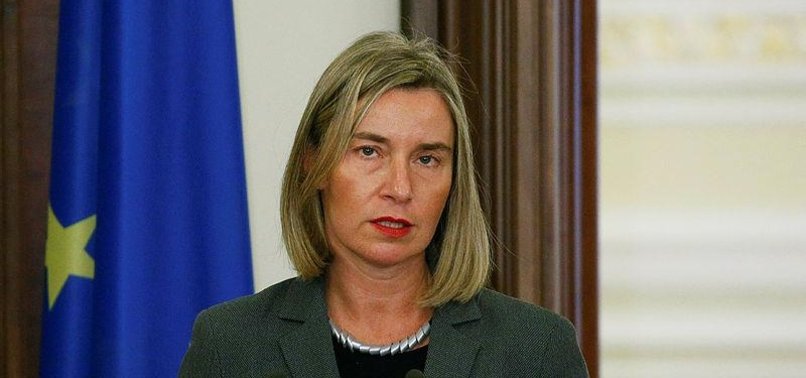 The European Union's foreign policy chief Federica Mogherini said on Monday there was "no fatigue" on the part of the EU towards Ukraine, as demonstrated by its extension of sanctions on Russia and financial aid for Kiev.
On a visit to Ukraine, Mogherini signalled strong support but also urged authorities to do more to fight corruption and to set up an anti-corruption court in line with the recommendations of the Venice Commission, a rights watchdog.
Mogherini said there had been impressive progress on key reforms but more was needed.
The EU aims to disburse the first tranche of a new assistance package worth 1 billion euros to Ukraine before the end of the year but the conditions of that aid are yet to be discussed, she said.
"There is no fatigue in our support for Ukraine, also because we have seen results," Mogherini said at a press briefing with Ukrainian President Petro Poroshenko.
The West threw its backing behind Ukraine after the 2013/2014 Maidan protests brought a pro-Western government to power, but since then critics have accused Poroshenko and the government of dragging their feet over reforms.
That has given rise to talk of "Ukraine fatigue" to reflect frustration at the slow pace of change.
While Mogherini was in Kiev on Monday, the European Union announced the extension for another six months of its sanctions against Russia, imposed over the annexation of Crimea and support for rebels in eastern Ukraine.