Turkey actively combatting terror groups, Erdoğan says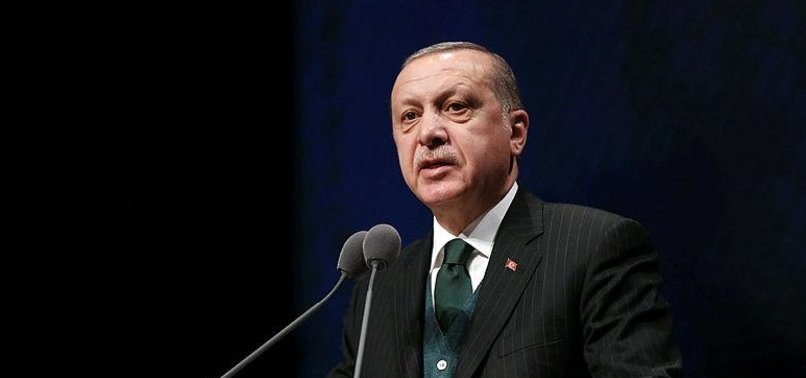 President Recep Tayyip Erdoğan on Tuesday reasserted Turkey's "active" efforts against terror groups.
Speaking at the Supreme Court's 150th Anniversary Congress and groundbreaking ceremony for a new apex court building, Erdoğan said: "As of now, the number of terrorists neutralized in Afrin [during ongoing Operation Olive Branch] is 2,878."
On Jan. 20, Turkey launched Operation Olive Branch to clear PYD/PKK-Daesh terrorists from Afrin, northwestern Syria.
According to the Turkish General Staff, the operation aims to establish security and stability along Turkey's borders and the region as well as to protect Syrians from terrorist oppression and cruelty.
"When considering the magnitude and continuity of current attacks we are facing, is there any country other than Turkey that has established a balance between democracy and security?" the president asked.
Recalling the defeated coup of July 15, 2016, Erdoğan said: "We are a country that did not compromise on justice even while preventing the coup attempt."
He added that all defeated coup-linked trials and other terror cases were being conducted under the framework of rule of law in Turkey.
The Fetullah Terrorist Organization and its U.S.-based leader Fetullah Gulen orchestrated the defeated coup of July 15, 2016, which left 250 people martyred and nearly 2,200 injured.
Ankara also accuses FETO of being behind a long-running campaign to overthrow the state through the infiltration of Turkish institutions, particularly the military, police, and judiciary.
Tuesday's event was attended by 16 foreign country's judicial representatives, including Russia, Macedonia, Kosovo and Saudi Arabia.