Kabul hotel attack: Death toll rises to 19 civilians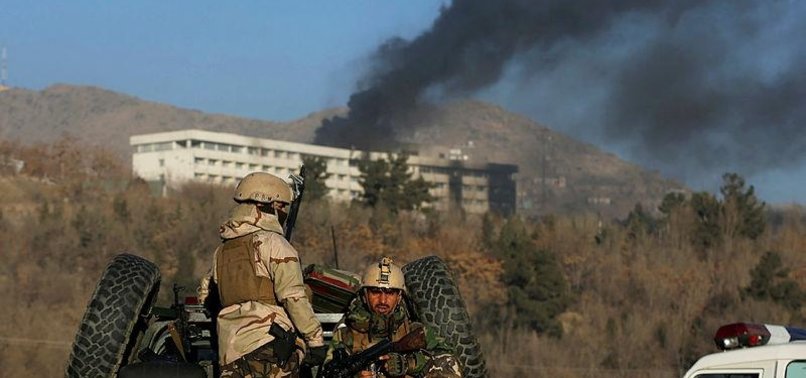 Nineteen civilians have been killed in a brazen attack by the Taliban on the Intercontinental Hotel in Kabul, the Interior Ministry said Monday.
"One Afghan who was injured died last night," Interior Ministry spokesman Nasrat Rahimi told dpa, raising the toll from the 17-hour-long siege on the hotel at the weekend.
The fatalities included 14 foreigners. Among the five Afghan nationals killed was the general counsel to the Pakistani port city of Karachi.
The six Taliban militants who stormed the hotel on Saturday were all killed.
Nine people, including six Afghan security force members, were wounded.
There were contradictions in the ministry's count of the foreign nationals killed.
Rahimi said a Kazakh national - not a Kyrgyz national as earlier mentioned - died in the attack. A spokesman for Kazakhstan's Foreign Ministry confirmed this on his Facebook page.
He also reiterated that the dead included nine Ukrainians, one Greek, and three others whose nationalities were still unidentified.
Ukraine has so far confirmed six of its nationals dead.
A Greek pilot proclaimed dead by the Afghan government resurfaced on Monday, calling Greece's Skai TV and describing how he hid in his room.
Two pilots from Venezuela were reportedly killed, but there was no official confirmation.
Local broadcaster Tolo News reported the toll could be as high as 43.
The government has in the past under reported casualty figures.
In 2011, the same hotel was targeted by the Taliban, leaving 21 people - including nine militants - dead.