4 Daesh suicide bombers neutralized on Turkey's border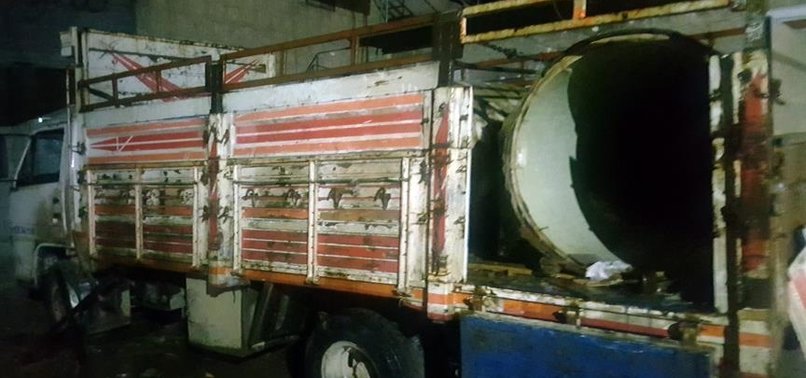 The Free Syrian Army (FSA) on Thursday intercepted Daesh suicide bombers attempting to enter a Syrian district on Turkey's border.
FSA fighters stopped a truck carrying water tanks during traffic control operations in Azez district, Aleppo province, according to authorities.
Ten people attempted to escape as security forces inspected the truck.
Clashes between the FSA and the terrorists broke out, during which three of four terrorists wearing explosive vests were killed. The remaining terrorist exploded his vest.
The other suspects, including a 10-year-old child, three women and two men, surrendered to the FSA fighters.
Another three suicide bombers were suspected to be inside a water tank that had not been opened yet.
Necessary security precautions were taken by FSA fighters in case of an explosion.
The sound of the clashes and explosion could be heard from Turkey.