Londoners protest against police over young black's killing
Londoner demonstrators protested against the killing of a 20-year-old black man in London by blocking the Kingsland Road with rubbish bins.
Dozens of people blocked a main road in east London Friday in protest against the killing of a 20-year-old black man who was killed last weekend after police tried to detain him.
An officer was slightly injured when protesters hurled bottles after police attempted to clear the Kingsland Road that had been blocked with rubbish bins.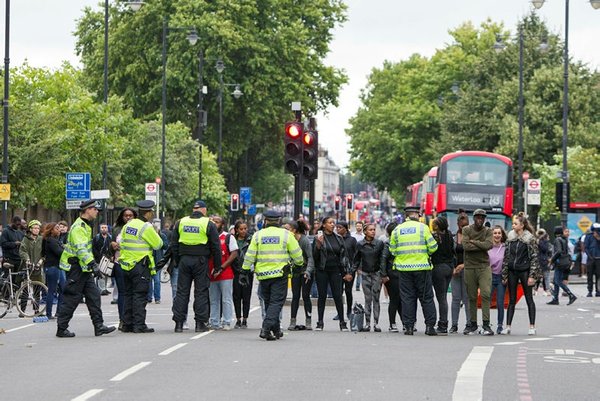 "We want justice," protesters chanted at the crossroads where traffic was diverted to side roads by police.
Rashan Charles was chased into a shop by police officers on Kingsland Road on Saturday night.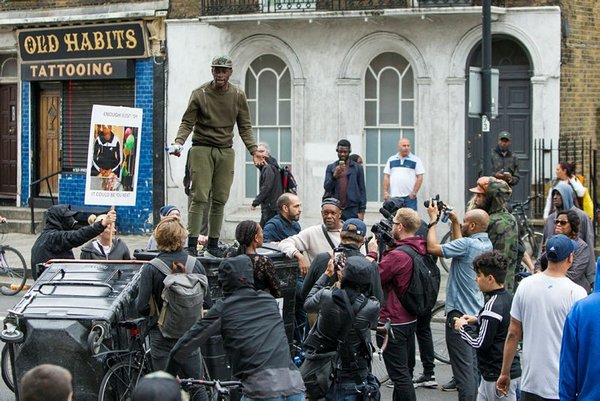 A video appeared on social media shortly after the incident, showing him being restrained on the floor; he later died.
The police watchdog, the Independent Police Complaints Commission (IPCC), has since launched an investigation into Charles's death.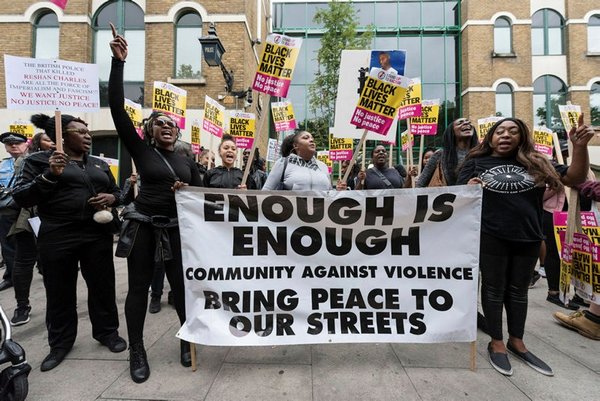 A protester, who did not want to be named due to security concerns, told Anadolu Agency "people were reacting to police racism against black people".
"There will be a bigger crowd here tomorrow," he said.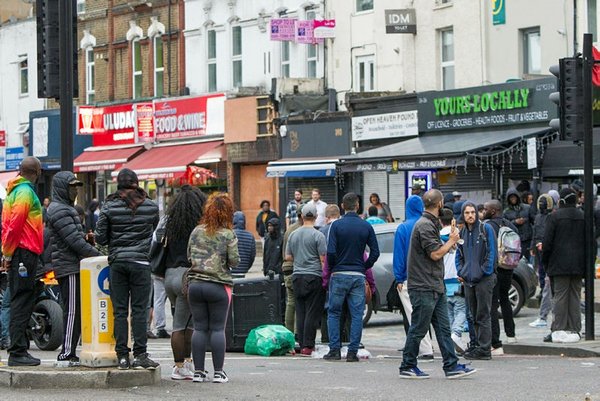 Six police officers were injured in an East London protest last month near Forest Gate police station and four protesters were arrested overnight when the crowd turned violent while protesting the death of Edir Frederico Da Costa six days after he was arrested by police.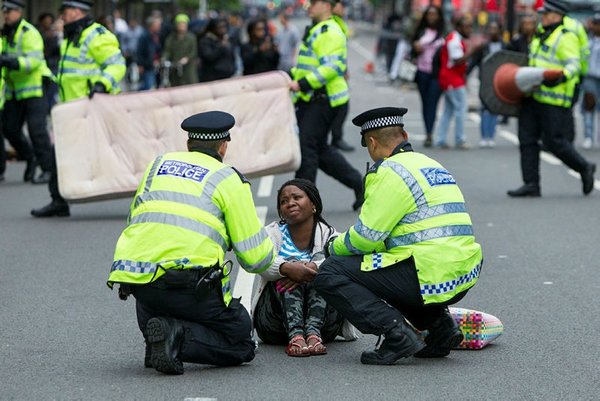 In 2011, after the deadly shooting of Mark Duggan, protesting crowds clashed with police, destroyed cars and property and the incidents turned into a 5 day-long riot in many locations in London and towns across England. The riots and looting had caused damage worth millions of pounds.