Garbage not collected due to strike becomes nightmare of the Athenians
Garbage not collected due to strike in Athens has turned into a brutal torture for the Greeks.
Athens remains covered in piles of garbage for a second consecutive week as striking refuse collectors demand permanent contracts.
As temperatures soar to 40C (104F) -- and are expected to go even higher from Friday -- overflowing trash cans in the Greek capital make it hard for locals and visitors alike to walk around the city.


Greece's government has proposed a new bill which critics say will leave thousands of workers on temporary contracts without a job.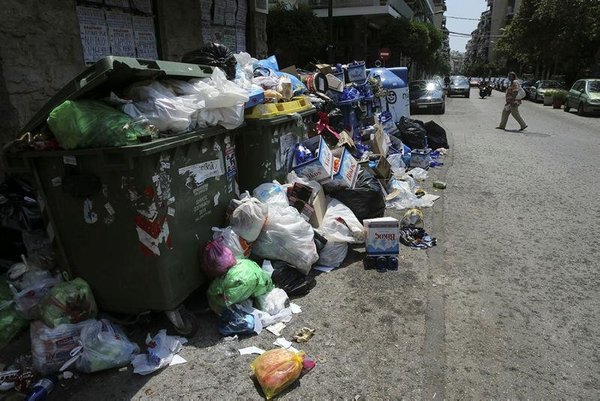 The move to end the extensive use of non-permanent staff is part of cost-cutting measures tied to the country's economic crisis.
Hundreds of contractors demonstrated outside the Greek parliament on Thursday morning. One garbage collector, 45-year-old Charalabidis Xenofon, told Anadolu Agency: "We are here demanding our right to permanent work."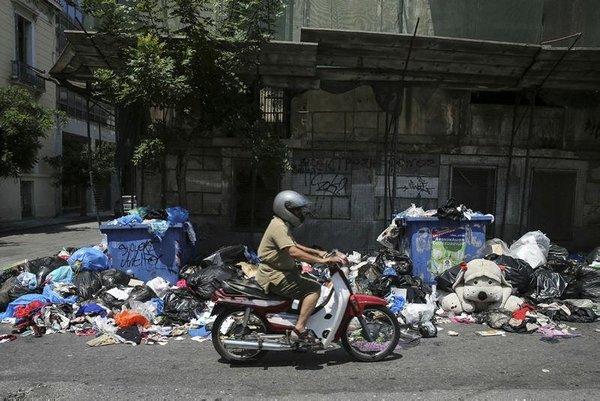 "All the contractors are here because the new bill the government wants to pass will cost thousands their jobs. I am one of these people myself. I have been a contractor since 2014 and now I am at risk of losing my job," he added.
However, the sight of refuse gathering on the streets of the Greek capital during the height of the tourist season has angered some.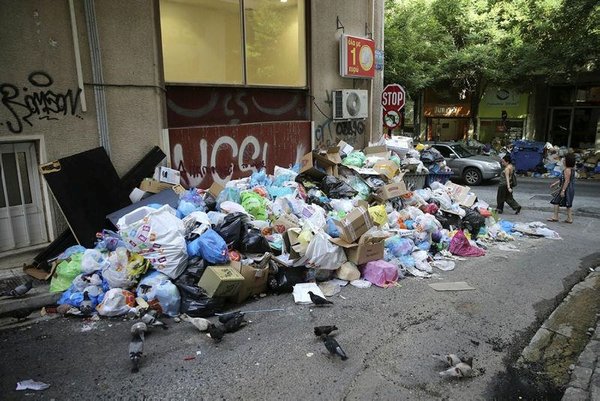 One Athenian, walking in the city center, told Anadolu Agency he was "disappointed" by the situation.
"The garbage that has been piling up affects everyone. I am so annoyed by the smell, the view, the image that we send to the tourists who are a major source of income for our country," the man, who only gave his name as Labros, said.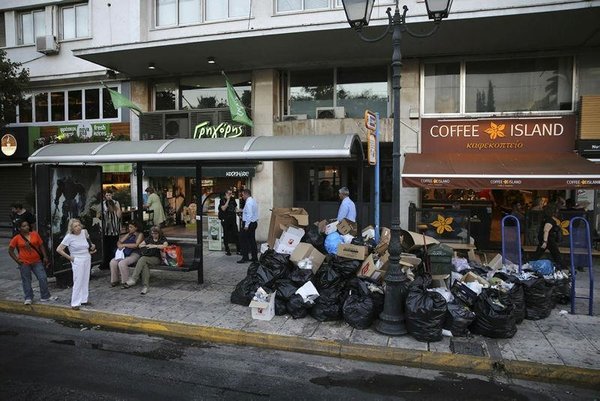 Foreign visitors attempting to discover the city on Thursday morning were also struck by the mounting detritus.
"I noticed that Athens is a beautiful place, but it is a bit less clean," Kate, 22, from Canada, said. "I would mention to someone that Greece is beautiful, but not the cleanest place," she added.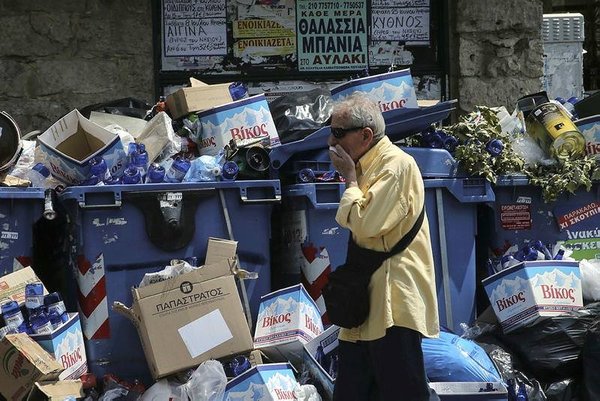 Strikes in basic sanitary services such as refuse collection have often reflected deeper political and economic problems elsewhere.
In Lebanon last year, protesters criticized the government for not managing a Beirut garbage strike which saw mountains of rubbish collecting in landfill sites.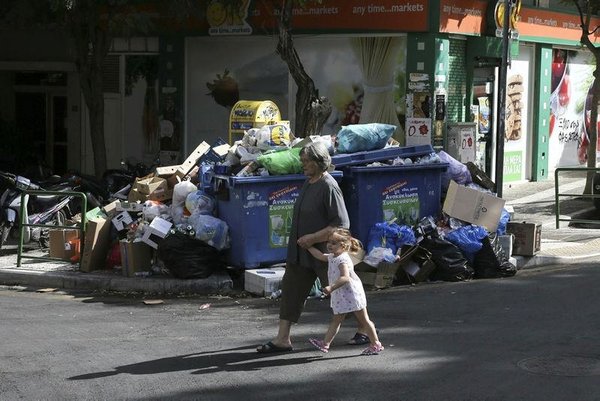 Also in 2016, Parisian refuse collectors went on strike over changes to France's labor laws, resulting in stacks of garbage all around the capital.