Idlib to be discussed at trilateral summit in Ankara with Russian and Iranian leaders, Erdogan says
TURKEY
Compiled from wire services
Published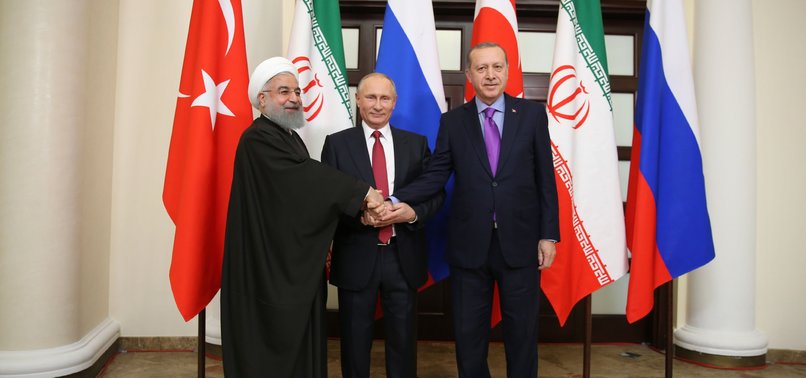 The trilateral meeting with Iran and Russia that will be held in Ankara next week will focus on the developments in Syria's Idlib, President Recep Tayyip Erdoğan said Friday.
"We will continue to discuss developments in Idlib, including observation posts and the fight against terror organizations," he said.
Turkey and Russia agreed last September to turn Idlib into a de-escalation zone where acts of aggression are expressly prohibited.
Under the deal, opposition groups in Idlib would remain in areas where they were already present, while Russia and Turkey would carry out joint patrols in the area to prevent a resumption of fighting.
The Syrian regime and its allies, however, have consistently broken the terms of the cease-fire, launching frequent attacks inside the de-escalation zone.