Another mom joins protest against HDP for son's abduction by PKK terrorists
TURKEY
Compiled from wire services
Published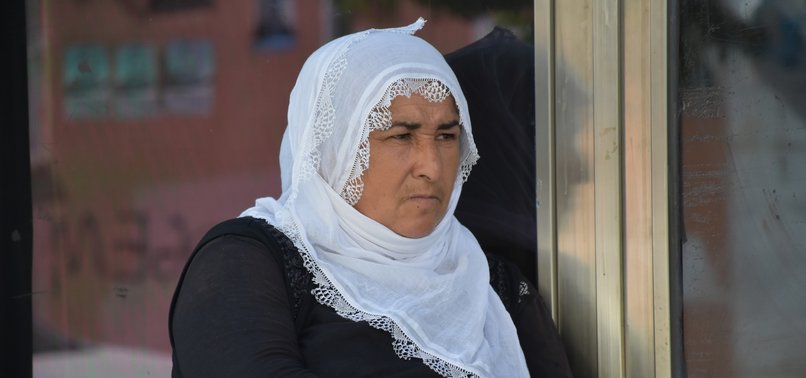 A mother who claimed that her son was abducted by the PKK terrorist group started a sit-in protest in front of the pro-PKK Peoples' Democratic Party's (HDP) provincial headquarters in southeastern Turkey's Diyarbakır province, joining the cause of another mom who screamed for help to save her son in recent weeks.
A mother on Tuesday staged a sit-in protest outside the provincial office of a Turkish opposition political party long accused by the government of having links to the PKK terror group.

Fevziye Cetinkaya claimed her 17-year-old son had joined the ranks of the terror group through members of the Peoples' Democratic Party (HDP) in Turkey's southeastern province of Diyarbakir.

She said she approached the police on Monday along with her husband Sahap Cetinkaya and filed a complaint.

"All I want from them [HDP members] is that my child be brought back to me," she said.

"They either hid my child here or took him somewhere else... I will not leave until my child is back," she added.

The father accused HDP members of encouraging their children to join the PKK.
"They send children of poor people [to PKK]... I want my son back, nothing else. We raised these children under hard conditions and sent them to schools," he said.
Last month, another mother Hacire Akar staged a similar protest near the party's office. Her son returned home a few days later giving hope to a number of mothers who suffer the same circumstances.

In its more than 30-year terror campaign against Turkey, the PKK -- listed as a terrorist organization by Turkey, the U.S. and the EU -- has been responsible for the deaths of some 40,000 people, including women, children and infants.