Turkey will protect Turkish Cypriots' rights in Eastern Mediterranean, FM Çavuşoğlu says
TURKEY
Agencies and A News
Published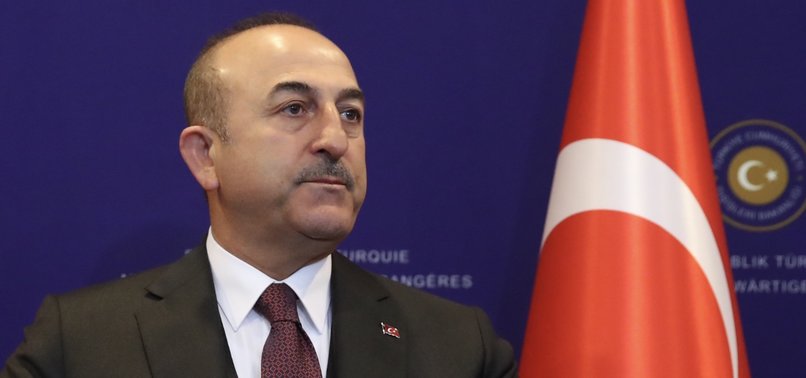 Turkish Foreign Minister Mevlüt Çavuşoğlu reiterated Wednesday that Turkey is determined to protect Turkish Cypriots' rights in the Eastern Mediterranean.
"Either the wealth is fairly shared, a common solution is found, or Turkey will continue to defend Turkish Cypriots' rights," Mevlüt Çavuşoğlu told a news conference in the capital Ankara.
Underlining that Turkey will keep on its drilling activities in the Eastern Mediterranean, Çavuşoğlu said: "No country or international institution has the right to comment on this issue."
"[Those] other than the guarantor countries have no right to speak on this issue. They shouldn't take sides," Çavuşoğlu stressed.
The Turkish-flagged drill ship Fatih launched offshore drilling operations this May in an area 75 kilometers (42 nautical miles) off the western coast of the island of Cyprus.
Çavuşoğlu added: "Turkey's second drill ship Yavuz has been deployed in the region to launch operation.
Athens and the Greek Cypriot administration have opposed the move, threatening to arrest the ships' crews and enlisting European Union leaders to join their criticism.
Turkey has consistently contested the Greek Cypriot administration's unilateral drilling in the Eastern Mediterranean, asserting that the Turkish Republic of Northern Cyprus also has rights to the resources in the area.
Turkey's top diplomat also voiced hope that the new government in Greece will help Turkey to maintain more constructive relations with Greece on the Aegean and Eastern Mediterranean.
Çavuşoğlu underscored that Turkey wants to resolve the disputes with Greece in the Aegean, instead of escalating tensions.
On the EU stance about the issue, Çavuşoğlu said: "If EU continues to take wrong steps on the Eastern Mediterranean and Cyprus issue for the sake of solidarity, we cannot solve this issue."
He urged that the solidarity should be based on the EU standards, criticizing the bloc's pro-Greek attitude.
Donald Tusk, president of the European Council, later on Wednesday vowed to remain in solidarity with the Greek Cypriot administration on the dispute.
"Despite our best intentions to keep good neighbourly relations with Turkey, its continued escalation and challenge to the sovereignty of our Member State Cyprus will inevitably lead the EU to respond in full solidarity as agreed by @EUCO," he tweeted.