546 FETO suspects nabbed at borders since defeated coup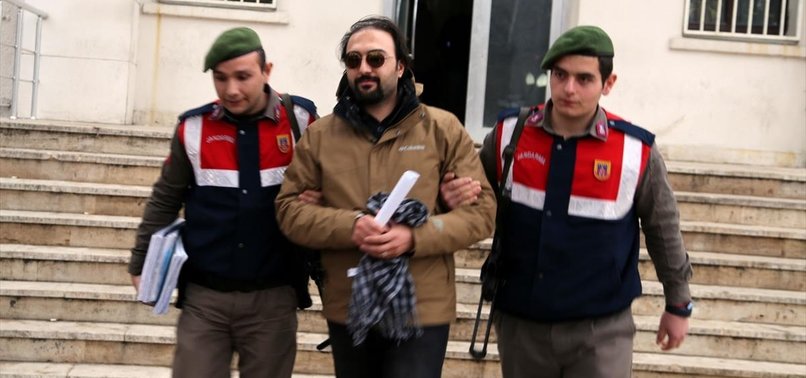 Since the defeated July 15 coup, Turkey has captured 546 suspects linked to the Fetullah Terrorist Organization (FETO) in the country's northwest as they were planning to cross to Greece.
According to data analyzed by Anadolu Agency, Turkish soldiers stationed on the Turkish side of the Greek and Bulgarian borders prevented the suspects from escaping to Europe.
The suspects placed under travel bans were ex-soldiers, academics, teachers, police officers, and judges.
According to the provincial gendarmerie command, security forces arrested 18 suspects in 2016, 149 in 2017 and 266 in 2018.
A total of 113 suspects were arrested since the beginning of this year.
The suspects caught near the Greece and Turkey border included Halil Kumcu, who is believed to have abducted former Gendarmerie head Gen. Galip Mendi in June 2017.
Mendi was attending a wedding on the night of the coup bid when a group of soldiers took him by force to Akinci air base, northwest of Ankara, where he was kept blindfolded and handcuffed.
Former state broadcaster TRT commentator Hamza Günerigök was nabbed in late January at the Turkish border, while he was trying to flee to Greece illegally. Günerigök was sought by an arrest warrant over FETO links.
Another suspect, Murat Çapan, the editor-in-chief of Nokta magazine, which was shut down in the aftermath of the defeated coup over links to FETO, was arrested in May. Çapan, attempting to flee to Greece, was sentenced to over 22 years in jail for inciting an armed uprising against the Turkish government.
Border guards arrested Çapan along with four other suspects, including retired police chief S.S, former university lecturer A.E.A, and expelled teachers M.C. and F.C. in the same year.
Suspects Sabri A, M.K. and E.K. were arrested in April 2019.
Azimet Ceyhan, a far-left Marxist-Leninist Communist Party (MLKP) terrorist, was also arrested in April. He was in the "blue" category of wanted terrorists -- the second-highest category -- with a bounty of 1.5 million Turkish liras (roughly $250,000).
Mahmut Erel, who had been wanted by Turkish security forces for being member of a terrorist organization was also arrested near the prohibited military zone between Greece and Turkey in May 2019.
FETO and its U.S.-based leader Fetullah Gulen orchestrated the defeated coup of July 15, 2016, which left 251 people martyred and nearly 2,200 injured.
Ankara also accuses FETO of being behind a long-running campaign to overthrow the state through the infiltration of Turkish institutions, particularly the military, police, and judiciary.