Turkey distributes aid to 1,000 families in Afghanistan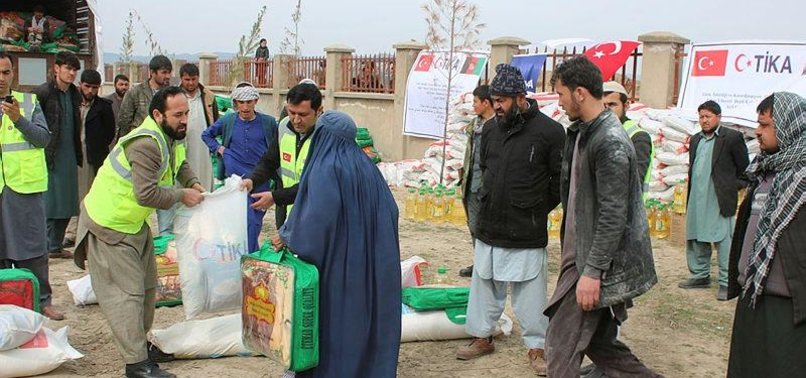 Turkey's state-run aid agency delivered humanitarian supplies to families in northeast Afghanistan, according to a statement on Thursday.
The Turkish Coordination and Cooperation Agency (TIKA) distributed relief packages containing basic necessities to 1,000 families in Dashte Qala, Takhar Province.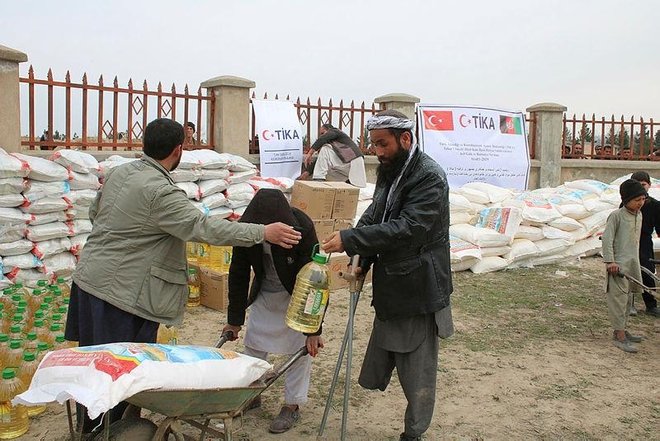 According to a statement from TIKA, the aid was distributed to families from 12 villages who had fled their homes to a safe zone in fear of terrorism.
The families were in need of food and supplies in the face of ongoing conflict in the region as well as harsh winter conditions.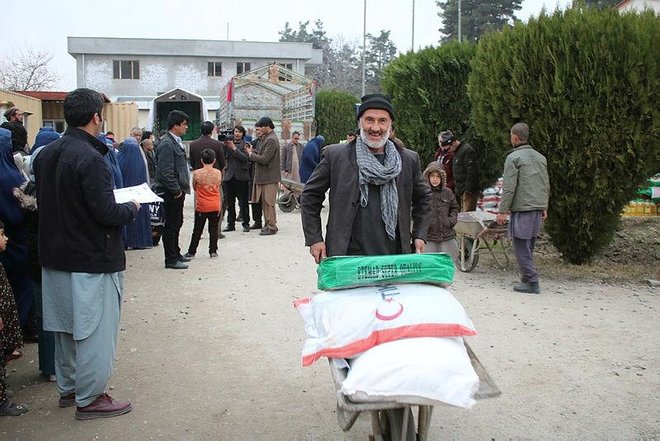 The packages included rice, flour, oil, beans, tea, sugar, tomato paste, and blankets.
Established in 1992, TIKA is responsible for implementing Turkey's developmental cooperation policies overseas.