54 terrorists 'neutralized' in anti-terror operations over past week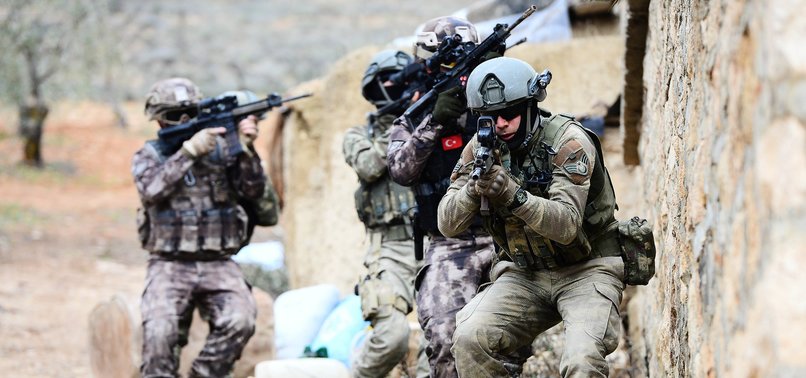 At least 54 PKK terrorists were "neutralized" in counter-terrorism operations across Turkey over the past week, the Turkish Armed Forces said Friday.
Turkish authorities often use the word "neutralized" in their statements to imply that the terrorists in question either surrendered or were killed or captured.
According to a statement, 19 terrorists were neutralized in Turkey's southeastern provinces of Şırnak, Siirt, Hakkari, Diyarbakır and Mardin, and 35 others in northern Iraq between Sept. 7-13.
A senior operative of the terrorist group was among those neutralized.
In addition, security forces seized 14 hand grenades, 60.2 kilograms of explosive chemicals, eight improvised explosive devices, assorted weapons, ammunition rounds and various equipment.
Additionally, 4.425 tons of narcotics, 63,437 cannabis roots, 4,990 liters of smuggled fuel and 11,220 smuggled cigarette packets were seized, the statement said.
In its more than 30-year terror campaign against Turkey, the PKK -- listed as a terrorist organization by Turkey, the U.S. and the EU -- has been responsible for the death of some 40,000 people, including women and children.