Turkish shipyard builds 47 ships for Norwegian company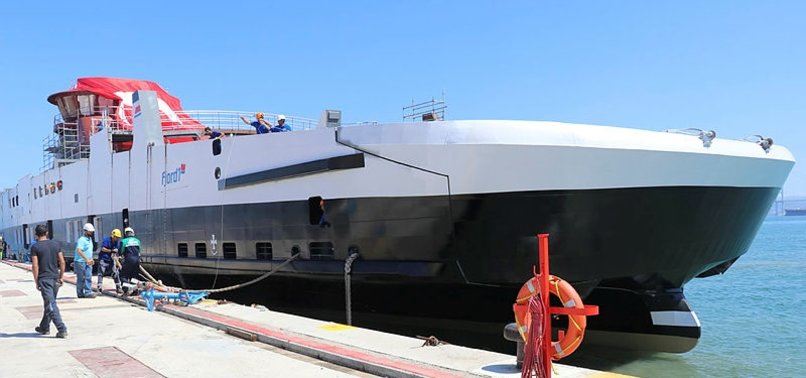 A shipyard located in Turkey's Marmara region has built its 47th ship for the Norwegian company, Havyard Group, head of the shipyard said on Tuesday.
The 47th ship is battery-powered, 115 meters long and 180-car-capacity ferryboat, named Fyord1, Cemre Shipyard Chairman Orhan Gülcek said at the launching ceremony in northwestern province of Yalova.
"We broke a record in Turkey by producing the most ships for a single company," said Gülcek.
The ship is Norwegian company's first ferryboat design, he added.
Cemre Shipyard, established in 1996, builds ships at its 70,000-meter-square plant in Yalova.
The Havyard Group is active in ship design, shipbuilding technology, fish handling, and power systems.
Turkey's ship and yacht sector's exports were $354.4 million in the first five months of the year and $1.33 billion in 2017, according to the Turkish Exporters' Assembly data.