Ruling-AK Party to evaluate call for snap election - Gov't spokeperson
TURKEY
Agencies and A News
Published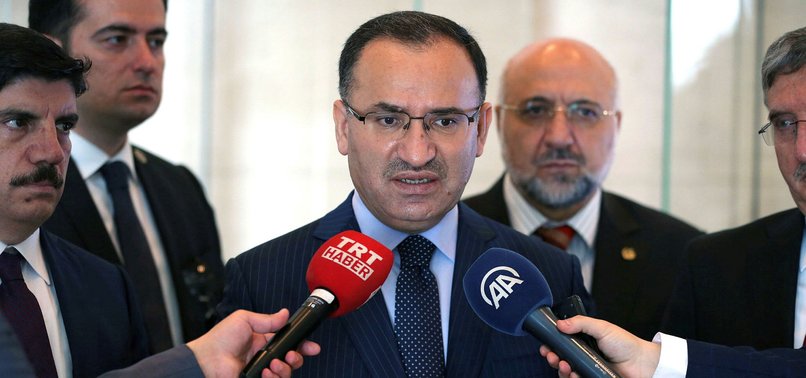 Turkey's Deputy Prime Minister Bekir Bozdağ said on Tuesday official institutions will evaluate the Nationalist Movement Party's (MHP) call for an early election. MHP leader Devlet Bahçeli earlier suggested the presidential election, scheduled for November 2019, could be brought forward to August this year.
Turkey's deputy prime minister says the ruling party will evaluate a call for early presidential and parliamentary elections.
Bekir Bozdağ's statement on Tuesday came shortly after the leader of Turkey's nationalist party, an ally of President Recep Tayyip Erdoğan, said the elections scheduled for November 2019 should be brought forward. Nationalist leader Devlet Bahceli suggested Aug. 26, 2018 as a possible date and said that "there is no point in prolonging this any longer."
Justice Minister Abdülhamit Gül also said that Bahçeli's suggestion may be evaluated in the relevant committees.
CHP also backed Bahçeli's call for snap elections, as the party's spokesperson and Deputy Chairman Bülent Tezcan said: "we are always ready."
Earlier this month, President Recep Tayyip Erdoğan said that holding snap elections was out of question.
According to the Constitution, to implement the changes to elections made in the election law, one year needs to pass after they were first ratified. In case of a snap election before completing that year, a constitutional change is required to enable the implementation of the alliance's regulations in the elections. As a constitutional change is required to implement the new regulations for elections without waiting for a year, officials see a snap election as unlikely.