'Entrepreneurship is in every corner of Anatolia'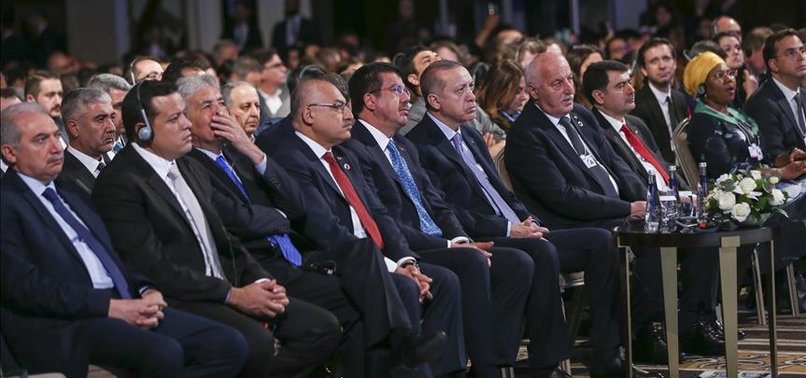 Chairman of the Turkish Exporters Assembly (TİM) Mehmet Büyükekşi Tuesday praised Turkey's affinity for entrepreneurship.
Speaking at the open plenary event of the Global Entrepreneurship Congress 2018 in İstanbul, he said: "Çatalhöyük is the oldest settlement, Göbeklitepe is the oldest temple in the world. Lidya is the inventor of currencies [...].
"Medicine, astronomy chemistry, all are the same. We can say entrepreneurship is in every corner of Anatolia," he added.
He highlighted that entrepreneurship was more important in the 21st century when it is key to boost innovation.
"İstanbul is our beautiful city and it is ready to take responsibility for this momentum to provide the healthy environment for entrepreneurs," he underlined.
Jonathan Ortmans, chairman of the Global Entrepreneurship Network (GEN), said that in the new world, government and entrepreneurs were connected symbiotically.
"Entrepreneurs need governments, governments need entrepreneurs," he stressed.
The GEN annual four-day congress began on Monday with the participation of Turkish President Recep Tayyip Erdoğan, welcoming nearly 400 speakers from around the world, including academics, politicians, businesspeople, and representatives of global organizations such as the World Bank and the OECD.
The congress is hosted by the Economy Ministry, the Turkish Exporters Assembly, entrepreneurship associations Endeavor Turkey and Habitat.