Erdoğan to discuss Operation Olive Branch with Trump
TURKEY
Compiled from news agencies
Published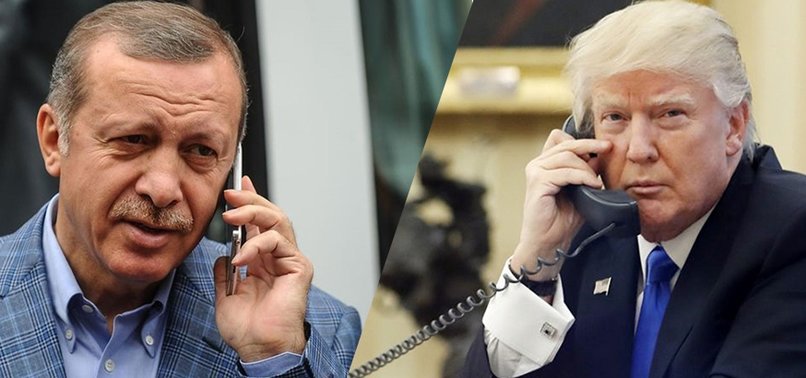 President Recep Tayyip Erdoğan will hold a phone call with his U.S. counterpart Donald J. Trump on Wednesday, in which the two leaders will discuss Turkey's Operation Olive Branch against YPG and Daesh terrorists, Foreign Minister Mevlüt Çavuşoğlu said.
Operation Olive Branch was launched Saturday, targeting the PKK terror group's Syrian affiliates the Democratic Union Party (PYD) and its armed wing People's Protection Units (YPG) supported by the United States, as well as the remaining Daesh elements in Afrin region on the Turkish-Syrian border.
According to the Turkish General Staff, the operation aims to establish security and stability along Turkish borders and the region as well as to protect the Syrian people from the oppression and cruelty of terrorists.
The operation is being carried out under the framework of Turkey's rights based on international law, U.N. Security Council resolutions, its right to self-defense under the U.N. charter and respect for Syria's territorial integrity, it said.
The operation in Afrin – bordering Turkey's Hatay and Kilis provinces – was widely expected in the wake of Turkey's Operation Euphrates Shield in northern Syria, which cleared Daesh terrorists from Turkey's border between Aug. 24, 2016, and March 2017.
Afrin has been a major hideout for the PYD/PKK since July 2012 when the Assad regime in Syria left the city to the terror group without putting up a fight.