Turkey vows to step in if US cuts aid to Palestine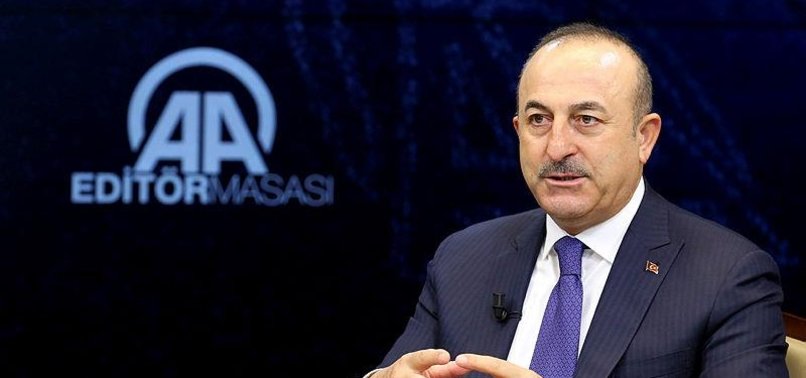 If the U.S. cuts aid to Palestine, Turkey will step in, Foreign Minister Mevlüt Çavuşoğlu has said.
In remarks made during his speech at Anadolu Agency Editors' Desk in capital Ankara on Wednesday, Çavuşoğlu said he expects same kind of sensitivity on the issue from ambassadors who went on a holiday to escape from a recent UN voting on U.S. President Donald Trump's Jerusalem decision.
The foreign minister said if the U.S.'s threats had worked, we would not have seen such an overwhelming defeat during the UN vote against Trump's decision to recognize Jerusalem as Israel's capital.
Last week, Trump also threatened to cut aid to Palestine following an embarrassing diplomatic defeat at the UN.
"We pay the Palestinians hundreds of millions of dollars a year and get no appreciation or respect," Trump had said on Twitter.
The Turkish foreign minister said Trump's threats would only vilify and discredit the U.S.
He said if the U.S. cuts aid to Palestine, Turkey would not stay silent. "I hope other countries show the same sensitivity.
"I hope ambassadors who preferred going on holiday to escape from pressure during the UN voting [on Trump's Jerusalem decision] will be more sensitive about aiding Jerusalem, Palestine and Gaza."
Çavuşoğlu reminded that Turkey never left Palestine alone.
"Turkey will never leave Palestine alone when it comes to humanitarian aid and developmental projects, nor will it politically."
He said Turkey would continue raising the issue of rights of Palestinian people.
"Turkey intensified its efforts for recognizing Palestine as a state and it would increase them even more. The last time we brought up this issue was in France."
About Sudan's handing of renovation rights of Suakin Island temporarily to Turkey, Çavuşoğlu said those countries disturbed by Turkey's works on the island were supporting bases of some Western countries in the region.
"[Some countries] feel disturbed when Turkey becomes a little bit active in that area. What's the reason? Are you an enemy of Turkey or jealous of Turkey?" he asked.
Suakin, one of the oldest seaports in Africa, was used by African Muslims who set out for pilgrimage to the holy city of Mecca in Saudi Arabia.
Ottomans used the port city to secure Hejaz province -- present-day western Saudi Arabia -- from attackers using the Red Sea front.
The minister also spoke about Turkish presence in Qatar.
"Similarly, in Qatar, the U.S. has more than 11,000 military assets there. We had also proposed to Saudi Arabia about establishing a base.
"When this Qatar crisis erupted, you know one of the conditions provided for peace was closing [of Turkey's military] base in Qatar. Why don't you call for closing of the U.S. base as a condition?" he said.