Turkey has nothing to do with attack on Russian base in Syria, Putin says
TURKEY
Compiled from news agencies
Published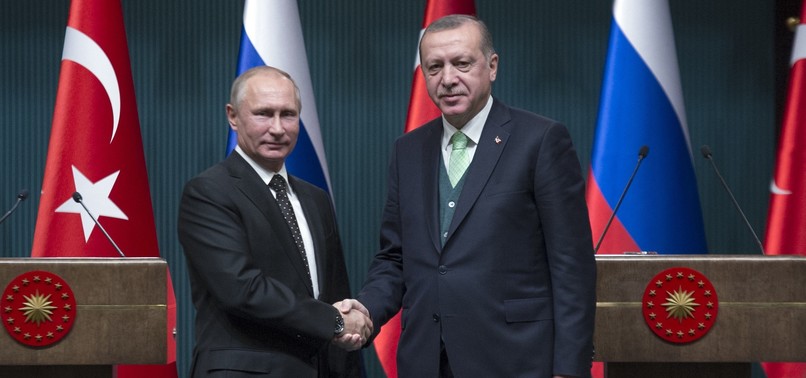 President Recep Tayyip Erdoğan and his Russian counterpart Vladimir Putin discuss the ongoing Syrian crisis in a phone call, presidential sources said Thursday.
During the phone call, which was initiated by Putin, the Russian President stated that Turkey had nothing to do with the drone attack on military targets in Syria.
The Russian Ministry of Defense said Wednesday that the drones that attacked Russian air and naval bases in Syria last week were launched from positions held by "moderate opposition."
Some 13 armed drones were involved in attacks on Russia's Hemeimeem air base and Tartus naval base in western Syria. Russian defense ministry reported no casualties or damages after the attacks.
Turkey and Russia, together with Iran, are the guarantor countries that brokered a cease-fire in Syria in December 2016, leading to the Astana talks, which ran parallel to the U.N.-backed discussions in Geneva to find a political solution to the six-year war.
In September, the three countries agreed to jointly monitor a fourth safe zone around Idlib province as part of the tripartite plan to ease the Syrian conflict that has claimed hundreds of thousands of lives.