Turkish ex-army officers get life in defeated coup case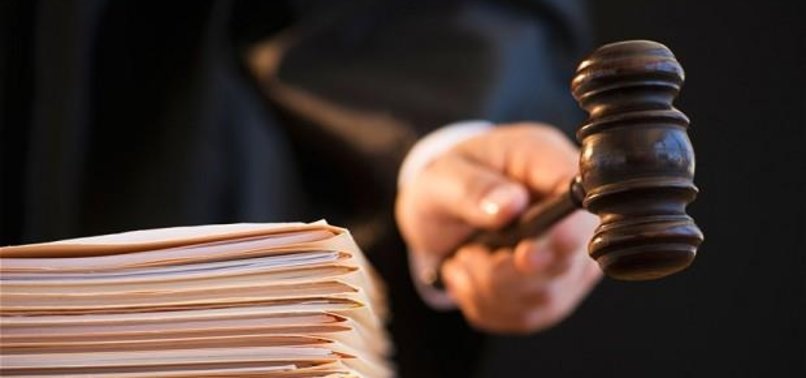 Two former Turkish army officers were given aggravated life sentences in southwestern Turkey on Tuesday for violating the Constitution during the 2016 defeated coup.
Fetullah Terrorist Organization (FETO) and its U.S.-based leader Gulen organized the July 15, 2016 coup bid, which left 250 people martyred and nearly 2,200 others wounded.
The 2nd Heavy Criminal Court in Denizli province convicted former Brig. Gen. Kamil Özhan Özbakir and ex-Col. Erol Akman, who were already in jail pending trial, for trying to overthrow the constitutional order through violence as part of the coup attempt.
The court also handed down life sentences to four other former soldiers, including Ziver İnci, Oğuz Ay, Muhammet Ekinci and Avşin Yapar for the same charge.
In the case involving 64 defendants, 40 were jailed pending trial, and former soldier Tolga Kılınçaslan was sentenced to one year and eight months in jail. The remaining 59 were released.
Separately, in central Kayseri province, four FETO suspects were given jail terms ranging from three to seven-and-a-half years for being members of an armed terrorist organization.
On Monday, a court in the southern province of Adana sent three terror suspects to jail for a period ranging between six and seven years for being FETO members.
- FORMER POLICE, ENGINEER CONVICTED
In the northwestern province of Kocaeli, a court sentenced former police officer Firat Özserdar to seven years and six months in prison for being a member of an armed terrorist group.
Another court in the same province handed down six years' jail time to a former engineer, who was already in jail pending trial.
Murat Koyun was sentenced to six years in prison for being a FETO member.
He denied all the charges including using ByLock -- an encrypted smartphone messaging app used by FETO members before and during the defeated coup attempt.
In the Black Sea province of Rize, a court sentenced eight former police officers to more than seven years in prison while another FETO suspect was given three years and nine months' jail time.
They were all convicted of being members of an armed terrorist group.