Turkey commemorates martyred police officer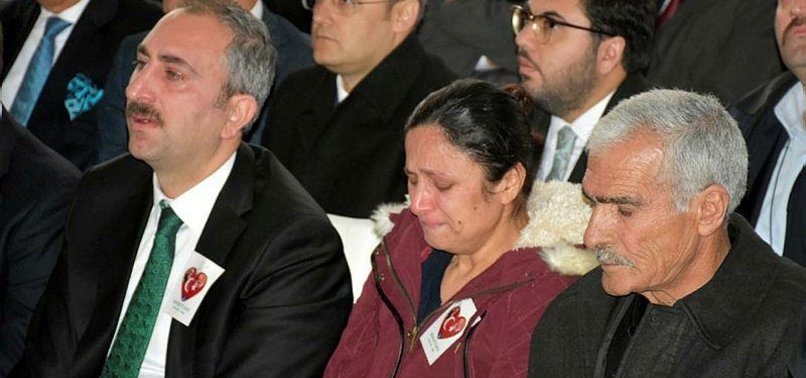 Turkey on Friday commemorated the first anniversary of martyred police officer Fethi Sekin, who intercepted a vehicle carrying explosives and prevented mass killings in the western Izmir province.
The PKK terrorist attack in Izmir occurred just outside the city's main courthouse on Jan. 5, 2017, when the 43-year-old police officer Sekin stopped a suspicious vehicle, which turned out to have been carrying explosives.
Sekin, who realized the terrorists as soon as he stopped the vehicle, opened fire on them and prevented a large number of casualties. An armed clash also took place between the terrorists and the security forces.
The ensuing clash and a car bomb attack left Sekin and court official Musa Can martyred and five others injured as another terror attack involving different vehicle was thwarted.
A commemoration ceremony, attended by Interior Minister Süleyman Soylu, Justice Minister Abdulhamit Gül and Izmir Chief Public Prosecutor Mustafa Dogru, was held at the Izmir courthouse.
Soylu and Gül conveyed their condolences to the families and friends of Sekin and Can.
Speaking at the ceremony, Doğru said: "There aim was a big massacre. Our security forces, particularly Fethi Sekin, gave the necessary reply to the betrayers. The target of terror was our unity and brotherhood."
Later, a statue in memory of Sekin was unveiled.