Turkish foster father of Korean war orphan dies at 91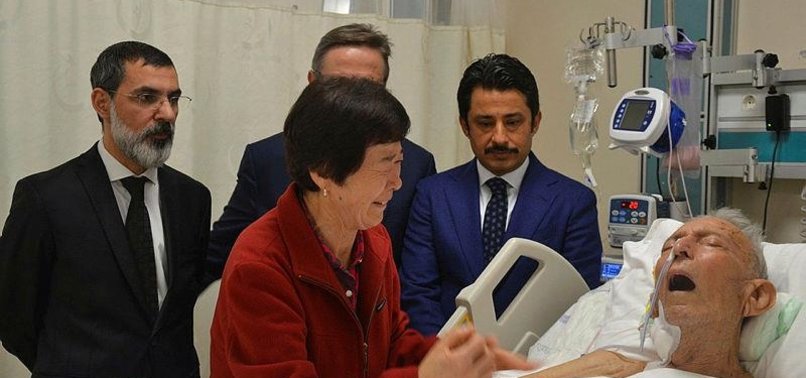 A war veteran whose story of adopting a five-year-old Korean orphan was recently made into a film died Thursday aged 91.
Süleyman Dilbirliği was a young sergeant fighting in Korea when he discovered Eunja Kim wandering alone.
Giving her the Turkish name Ayla, he cared for her for more than a year until he was shipped back to Turkey and she was sent to an orphanage.
The pair were separated for half-a-century until 2010, when South Korean officials reunited Süleyman and Eunja after hearing his story at an event to mark the 60th anniversary of the war.
Last month, the premiere of the film Ayla was screened in Istanbul. Eunja travelled to Turkey for the screening, when she visited Suleyman in hospital.
Officials at Haydarpasa Numune Training and Research Hospital said Süleyman died of multiple organ failure.
"The overall condition of our patient deteriorated over the past week and our veteran died of organ failure despite all the medical efforts over the last 24 hours," the hospital said in a statement.
Coşkun Yılmaz, Istanbul's director of culture and tourism, described their hospital reunion two weeks ago.
"Kim grabbed her foster father's hands as soon as she entered the room and later she cried a lot," he told Anadolu Agency at the time. "It was a very sad scene."
Turkish troops served under UN command during the 1950-53 war and 774 Turkish soldiers were martyred.
Ayla has been nominated as Turkey's entry for Best Foreign Language Movie in next year's Oscars.