Turkey fires 928 public workers, re-admits 57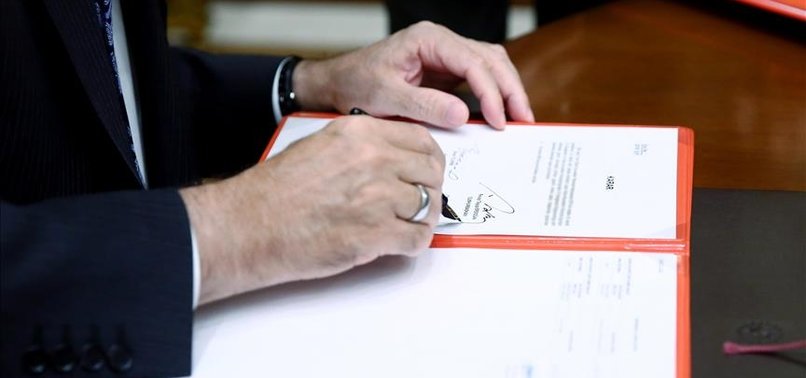 New decree links fired personnel with terrorist groups and groups posing national security threats
The Turkish government on Friday officially fired 928 public workers suspected of having links with terrorist organizations and groups seen as a threat by the National Security Council (MGK), while giving some workers sacked before a chance to return as civil servants.
The two new comprehensive decrees published in the Official Gazette Friday had been debated at an Aug. 15 Cabinet meeting chaired by President Recep Tayyip Erdogan.
The decrees allow 57 public workers who had been previously sacked to return to their positions.
Social and financial rights for those reinstated would be paid from the time of suspension until the day they start working again.
Among those dismissed are 106 officers from the land forces, 40 from the naval forces, and 59 from the air forces, along with 19 officials from the Defense Ministry and 29 from the Interior Ministry.
In addition, the decrees cancel the pensions of 10 former air force brigadier generals deemed to have links with groups identified as threat to national security, as well as cancelling their passports and barring them from sitting on the boards of private security firms.
After the defeated coup of July 15, 2016, which killed 250 people and injured some 2,200, Turkey declared a state of emergency, under which the government since has been issuing statutory decrees based on Article 91 of the Constitution.