Anadolu Efes overpower Büyükçekmece 109-69 in TBL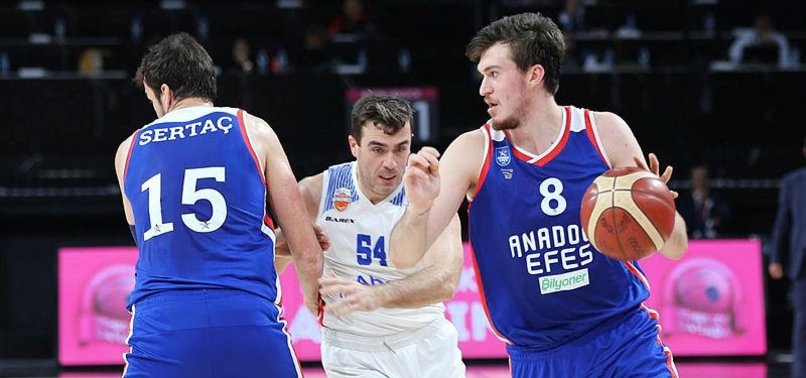 Anadolu Efes defeated Istanbul rivals Arel Üniversitesi Büyükçekmece Basketbol 109-69 at home in Turkey's ING Basketball Super League match on Monday.
Since the beginning of the match, reigning champions Anadolu Efes took control of the game and cruised to easy victory at the Sinan Erdem Dome.
Rodrigue Beaubois and Chris Singleton were high scorers for Efes, scoring 16 and 15 points, respectively.
On the losing side, Andrew Delano Andrews scored a team-record of 16 points.
Pınar Karşıyaka and Fenerbahçe Beko maintain their unbeaten series at the end of the week four.
Bahçeşehir Koleji, Büyükçekmece Basketbol and ITU Basket still have gone winless in the league.
Week 4 results in ING Basketball Super League:
Afyon Belediyespor 67-68 Galatasaray Doğa Sigorta
Pınar Karşıyaka 105-67 Sigortam.Net ITU Basket
Tofaş 81-72 Turk Telekom
Beşiktaş Sampo Sigorta 97-82 Teksüt Bandırma
Fenerbahçe Beko 74-60 Bahçeşehir Koleji
OGM Ormanspor 81-82 Frutti Extra Bursaspor
Darüşşafaka Tekfen 76-58 Gaziantep Basketbol
Anadolu Efes 109-66 Arel Üniversitesi Büyükçekmece Basketbol