Clippers stun Warriors with record comeback in NBA playoff history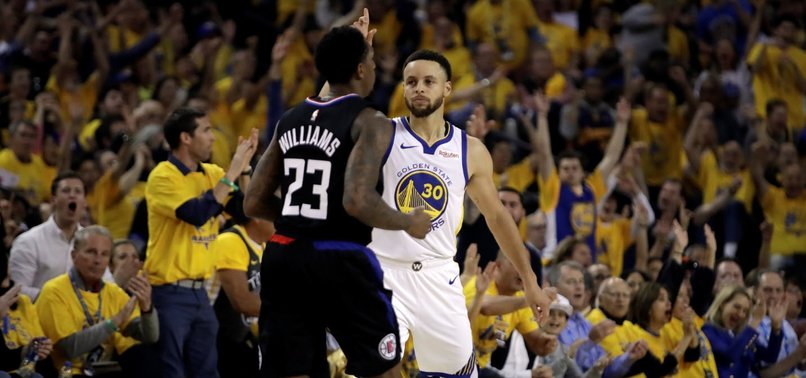 The Los Angeles Clippers delivered the biggest comeback in NBA playoff history Monday, rallying from a 31-point deficit for a shocking 135-131 win over the two-time defending champion Golden State Warriors. Lou Williams scored 36 points and Montrezl Harrell nailed a couple of clutch late free throws as the Clippers surprised even themselves to square the first round playoff series at 1-1.
Landry Shamet hit a go-ahead 3-pointer with 16.5 seconds left, Stephen Curry couldn't answer on the other end, and the Los Angeles Clippers climbed back from a 31 points down to stun the Golden State Warriors 135-131 on Monday night and even their first-round playoff series at one game apiece.
It was a historic comeback that topped a 29-point rally by the Los Angeles Lakers in the 1989 Western Conference semis over Seattle.
Curry scored 29 points and put the Warriors up 131-128 with 58 seconds left before Shamet's dagger on a night the two-time defending NBA champions lost DeMarcus Cousins to a leg injury in the first quarter.
Lou Williams tied the game on a jumper with 1:10 to play then Curry immediately answered. Williams scored again at 46 seconds and finished with 36 points and made 8 of 10 free throws in as the teams combined for 64 fouls and 76 free throws attempted.
Cousins injured his left quadriceps muscle in the first quarter and was done for the game, but Golden State's depth shined and the Warriors built a 23-point halftime lead they pushed to a 31-point advantage failing to hold off Los Angeles late.