Syrian regime shells Idlib school, 2 children killed
MIDDLE EAST
Anadolu Agency
Published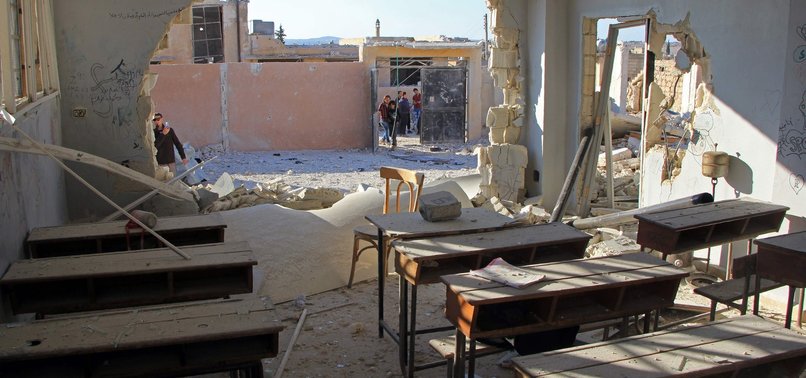 Two children were killed and five others injured in a regime artillery shelling on a school in Syria's northwestern Idlib province on Tuesday, according to sources with the White Helmets civil defense agency.
Speaking to Anadolu Agency, the sources said regime forces and allied Iran-backed terrorist groups targeted a primary school in Sheikh Idris village in Idlib's southeastern countryside.
The death toll is feared to rise as rescue operations are still underway.
In September 2018, Turkey and Russia agreed to turn Idlib into a de-militarized zone after a meeting between Turkish President Recep Tayyip Erdoğan and his counterpart Vladimir Putin in Russia's coastal city of Sochi.
Ankara and Moscow signed a memorandum of understanding calling for the stabilization of the situation in Idlib's de-escalation zone, in which acts of aggression are prohibited.
Syria has been locked in a vicious civil war since early 2011, when the Bashar al-Assad regime cracked down on pro-democracy protests with unexpected ferocity.
Since then, hundreds of thousands of people have been killed and more than 10 million others displaced, according to UN officials.