Over 2,300 tigers captured in last 19 years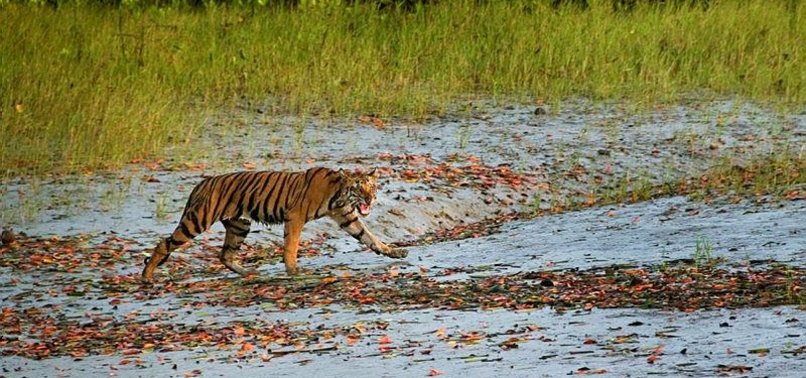 Some 2,359 tigers were captured across 32 countries and territories globally since the beginning of the millennium which equals 124 tigers every year, a recent report said.
An international wildlife trade monitoring network TRAFFIC released its latest report titled "Skin and Bones Unresolved" on the illegal trade in tigers, looking at an overall 19-year trend from 2000 to 2018.
The report also listed the trends and urgent threats that tigers face.
India, Thailand, and Indonesia are the countries where the most poaching took place.
"India, Thailand and Indonesia recorded the highest number of tigers seized for the 19-year period with 626 (or 26.5%), 369 (or 15.6%) and 266 (or 11.3%) respectively," the figures showed.
In addition to live tigers, the animal is also poached for its skin, bone, claws and teeth.
"The vast majority (66.2%) of seized commodity types involved tiger parts, with skins alone accounting for 40.0% of the overall Tiger parts seized from 2000 to 2018," it said.
There are no tigers left in Cambodia anymore.
Meanwhile, India has 2,226 tigers, Russia 433, Indonesia 371, Malaysia 250, Nepal 235, Thailand 189, Bangladesh 106, Bhutan 103, Myanmar 22, China nine, Vietnam five, and Laos two tigers.
TRAFFIC is a leading non-governmental organization working globally on trade in wild animals and plants in the context of both biodiversity conservation and sustainable development.