Turkish Red Crescent to provide Eid meat to millions of needy people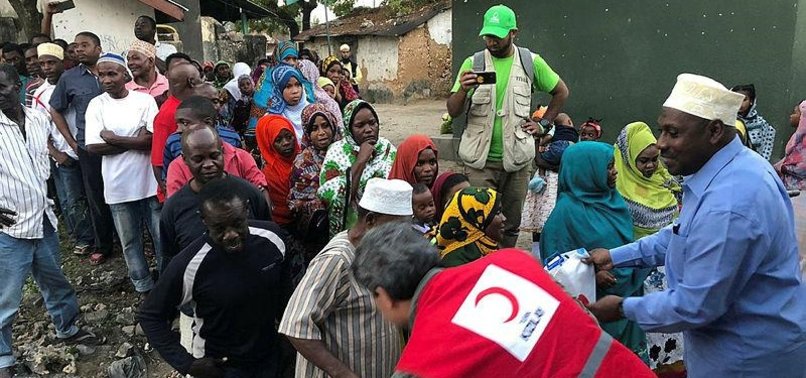 During the Muslim holiday of Eid al-Adha, the Turkish Red Crescent (Kızılay) is set to provide meat to 4.5 million needy people all around the world.
Following Muslim tradition, the Turkish charity sacrificed and distributed meat from animals in 51 different countries in the Balkans, Central and South Asia, South America, the Mideast, and Africa, Naci Yorulmaz, Kızılay's deputy chair, told Anadolu Agency in Tanzania's semi-autonomous region of Zanzibar.
For the first time, this year Kızılay also distributed meat from sacrificed animals in Ivory Coast, Mozambique, Zimbabwe, the Comoros, Rwanda, Indonesia, the Philippines, Cambodia, Georgia, Tatarstan (in Russia), Greece, and Suriname, he said.
The organization has been supporting the needy around the world for over 150 years, he added.
In Tanzania, Kızılay has sacrificed animals in four regions, including Darussalam and Zanzibar, he said, adding that the charity aims to reach half a million families nationwide.
Earlier, the charity announced that meat from sacrificed animals is also being cooked and canned at a facility located in the Turkish Aegean province of Izmir, allowing ıt to distribute the cans to those who are in need all year round.