Turkish aid agency TIKA distributes food packages in Gambia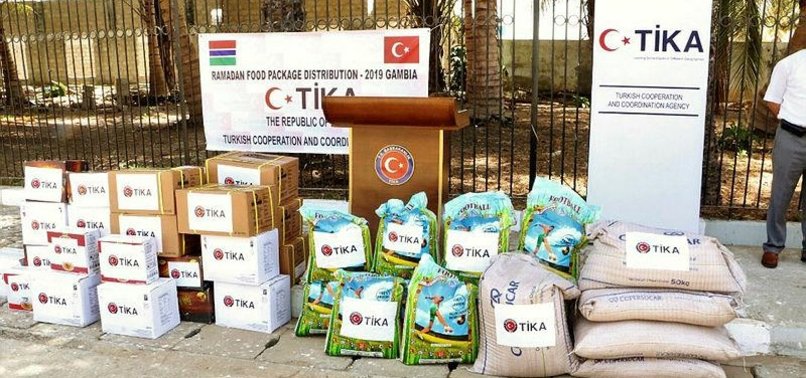 A state-run Turkish aid agency Friday distributed eight tons of food in the Gambia.
The Turkish Cooperation and Coordination Agency (TIKA) donated food items to Gambia's Supreme Islamic Council for needy Muslims in the country as part of ongoing aid efforts.
The donated food items include 200 bags of rice, 20 bags of sugar, 20 cartons of dates and cooking oil.
It is the second donation made by TIKA in two days. On Thursday, the aid agency donated another eight tons of food to Fatou Bah Barrow Foundation, the First Lady's office in Gambia.
Imam Sheriff Malick Badjan, the first vice president of the Supreme Islamic Council, praised TIKA's donation as "a noble gesture" during the donation ceremony.
Turkey's ambassador to the Gambia Ismail Sefa Yüceer said the donation shows the cordial relations between Turkey and the Gambia.
Mehmet Akif Eyigün, TIKA's representative in the Gambia, was also present at the donation ceremony.
The aid is expected to be distributed among 200 families across the country.