Turkey invests in future of Nigerian children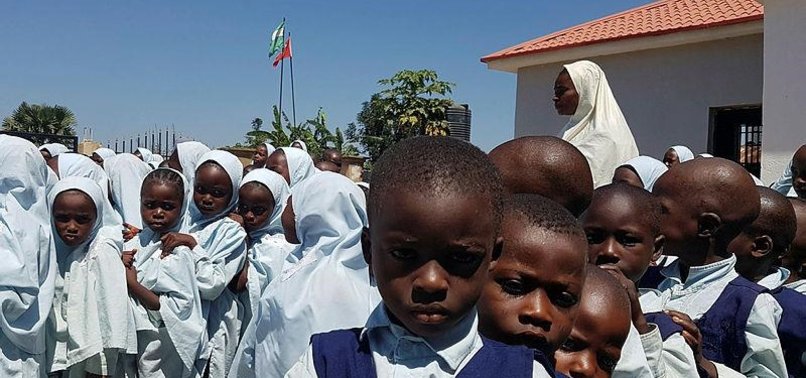 Turkish non-governmental organizations (NGOs) are investing in the future of Nigeria, where more than 13 million children are unable to attend school due to ongoing conflict and economic hardships.
Nigeria with a population of 200 million has the highest number of out-of-school children.
Turkish volunteers have opened schools for Nigerian students, provided them stationery supplies and are promptly meeting other needs, including salaries of teachers.
In addition to the Dar'ul Envar International Turkish School, the construction of a primary school and orphanage in capital Abuja is underway. They are scheduled to open in the new academic year.
Havva Kulu Osman, a teacher at the Dar'ul Envar International Turkish School, said: "A large number of poor Nigerian children are getting education through assistance from Turkey."
She added: "Both secular and religious education is provided in Turkish schools."
More than 200 students are enrolled in the school.
Ibrahim Selahaddin, a Nigerian engineer, who has been working with Turkish charities was all praise for the volunteers.
"Turkish volunteers work for Nigeria's future by traveling village to village on motorcycles. One day they open a well, the next day they distribute food aid."
Hundreds of Nigerian students are studying in Turkish universities on scholarships.
Apart from scholarships, Turkey also provides short-term vocational courses to Nigerian youths.
"Thanks to Turkey's vocational and technical training support, young Nigerians can stand on their own feet and help their fellow citizens when they return to their country," Selahaddin said.