Sacred spring dating back to 1800s discovered in northern Turkey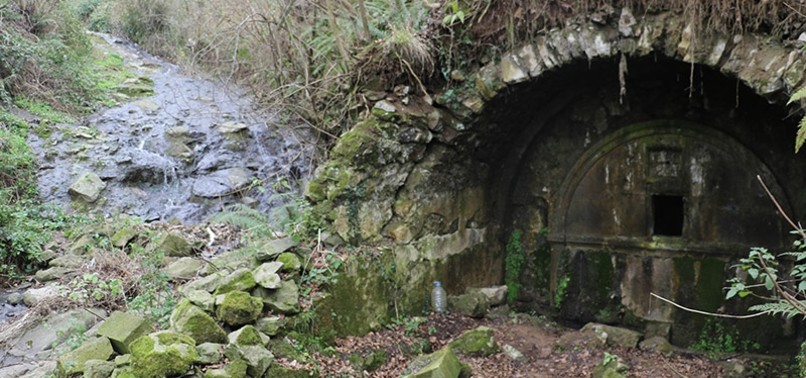 A historical holy water spring called "ayazma" was discovered Wednesday in Turkey's northern Black Sea province of Samsun, the Doğan News Agency reported.
The "ayazma," which is considered sacred by Orthodox Christians, was found in Tekkeköy district's rural area and is estimated to date back to the 1800s.
Tekkeköy Mayor Hasan Togar told reporters that the sacred fountain was probably built by Greek residents who lived in the district around 1820, adding that two similar springs are believed to be located somewhere in the Black Sea region.
"If we consider the conditions of that time, this sacred fountain is an engineering masterpiece," Togar said.
As a symbol of faith, the newly-found sacred water spring will be restored and opened to public, the Tekkeköy mayor said, underlining that necessary preparations had been made to launch a joint project with related institutions.
According to Orthodox Christians, anyone who drinks from an "ayazma" is sanctified and even fulfills the duty of pilgrimage.
The sacred springs are also believed to have healing powers and make wishes come true. Istanbul currently hosts several "ayazmas" in or near historical churches, all dating back to the Byzantine era.
The word "ayazma" is derived from Hagia, meaning sacred, and is also widely-known as "aya" in Turkish, and "ma" which means water. Over time, the initial term of Hagiama turned into ayazma.