Turkish man hands out saplings for free for 15 years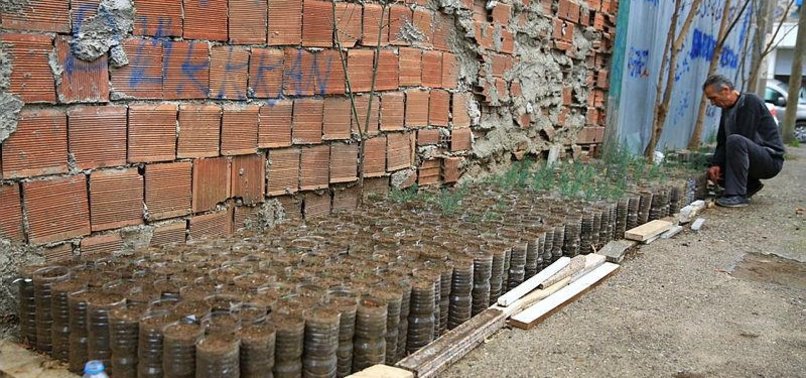 A Turkish man in the Black Sea province of Samsun has been giving out saplings in plastic bottles for free to people for 15 years -- a habit he says he formed after taking inspiration from Prophet Mohammed's words.
Ali Uslu, who runs a tea shop, has been collecting seeds from nature and carefully planting them in plastic bottles. He said he first started out his hobby from the balcony of his home. Later he took his hobby to an empty field near his workplace because there was not enough room left in his own home.
"I cut the plastic bottles I have collected, fill them with soil and throw the seeds in. We water and wait. They all want attention.
"I close the tea shop during Ramadan, but every two days I come and take care of them. They want attention like a child," Uslu said.
He said he gives away all the saplings so they could take root in other regions, be home to birds, and provide shade to people.
"I give them away free of charge. If there is a fee, there will not be for a good cause."
He said his contribution to nature pleases him.
"It is very nice to contribute to nature. I keep the plastic bottles that I collect from the street and prevent the pollution and contribute to the forests.
"I distribute at least 2,000 saplings a year. I cannot give an exact number, but I should have a big forest," he told Anadolu Agency.
Uslu quoted Prophet Mohammed as his inspiration behind the hobby.
"If the Resurrection was established upon one of you while he has in his hand a sapling, then let him plant it."
The father of two said he would continue to nurture the seeds as long as he lives since it gave him the same kind of peace that one gets while praying.