Turkey, Uganda to work to boost tourism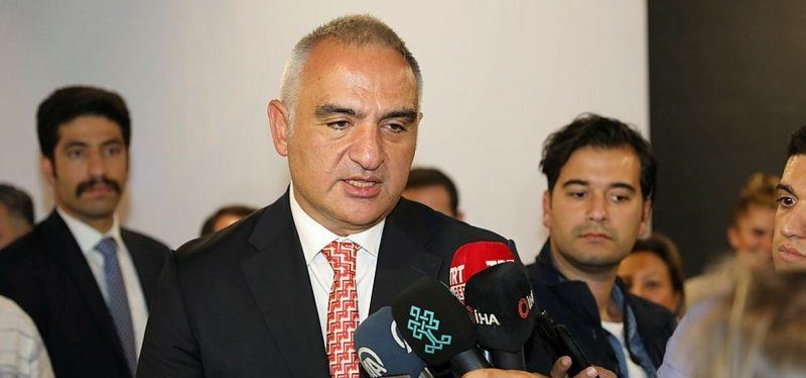 Turkey and Uganda are working jointly to promote each other's tourist attractions in a bid to bolster their tourism sector, according to a senior diplomat.
"We are working very actively with the Uganda Wildlife Authority and tour operators from both Turkey and Uganda to attract tourists to our respective countries," Kerem Alp, Turkey's ambassador to Uganda, told Anadolu Agency in an interview.
Alp said authorities from both countries would soon hold a workshop to sensitize tour operators on what attractions or sites tourists visiting either of the countries expect to see.
"Turkey has a lot of attractions to offer to Ugandan tourists. We have many religious and cultural sites which are of great interest," he said.
The diplomat underlined that Turkish garments and other products were also popular in Uganda which would be a good shopping destination for them.
Last year, Turkey's Culture and Tourism Minister Mehmet Ersoy announced plans to double the number of foreign visitors and attract 70 million tourists and $70 billion by 2023.
Turkey is one of the leading tourist destinations in the world and attracts millions of tourists annually who come to view its archeological sites, cultural and natural beauties.
"Turks who wish to travel to Uganda can expect to see wildlife and nature," Alp said.
Uganda has several game parks where visitors can track and enjoy the presence of wild animals including gorillas.
The country also has a favorable climate and culture as well as a welcoming people. The landlocked East African nation features breathtaking lakes, rivers, forests and mountains.
- GOOD RELATIONS
Turkey and Uganda enjoy good relations and are currently celebrating 50 years of diplomatic ties.
Trade relations are also expanding between the two countries. In late July, a group of Ugandan businesspeople and members of parliament visited Turkey for the Turkey-Uganda expo.
"There were 24 participants from Uganda representing 50 companies. 14 Members of the Ugandan parliament including those from the Budget and Planning Committee attended the expo," the ambassador said, adding that trade and diaspora officials were also present.
Alp underlined that several Turkish companies also opened manufacturing plants and other businesses in Uganda, creating jobs and boosting the local economy.
"The Turkish government is promoting a model of encouraging its companies to invest more in developing economies rather than just exporting goods to these countries. This helps the local economy develop," he said.
Turkish companies that have invested in Uganda include Level Energy, currently employing more than 40 Ugandans at a plant it built, as well as Potenza Lubricants and Colin Construction, which completed a motorway project.
Alp said Yenigun, a Turkish construction company, also intended to invest in the East African nation.
"We want to bring some of Turkey's best investments and sustainable development to Uganda," he noted.
"Instead of exporting their manufactured goods from Turkey, they have decided to set up their bases here. They are producing here and have access to the market in Uganda, the DRC (Democratic Republic of Congo) and South Sudan," he said.
The volume of trade between Turkey and Uganda is approximately $40 million. Turkey exports goods worth $30 million to Uganda annually and imports goods worth $10 million from Uganda.
Among the goods Turkey exports to Uganda are furniture, lubricants, textiles and energy products, while Uganda exports mainly agricultural products, including fruits and coffee.
Turkish Airlines also recently launched cargo flights to Uganda twice a week, as well as daily passenger services.