Turkish Airlines carries over 35M passenger in H1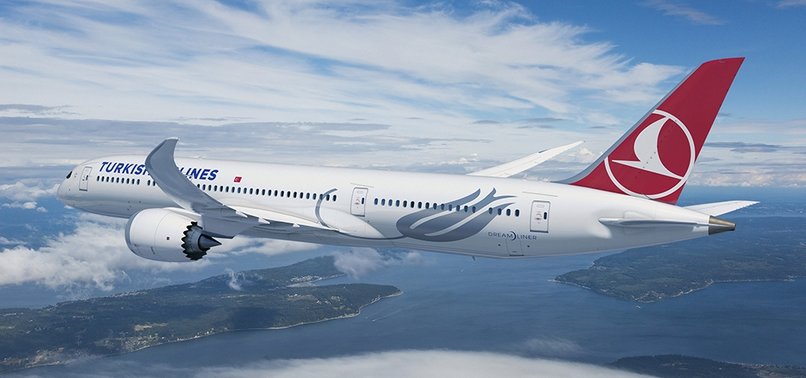 Turkish Airlines carried 35.1 million passengers during the first half of 2019, the flag carrier announced on Tuesday.
The number of passengers carried by Turkish Airlines dropped 1.7% year-on-year in January-June, according to a report posted on the website of a public disclosure platform.
While the number of passengers carried in domestic flights fell 5.8%, passengers on international routes rose 1.6% during the same period.
The seat occupancy rate in the first half reached 80.1%, dropping 0.3 points from the same period last year.
Available Seat Kilometers (ASK) offered by the company increased 0.7% on a yearly basis to reach 88.8 million in Jan.-June period.
The company also announced that the cargo/mail carried last month jumped 8.8% to 720,244 tons.
Monthly comparison
The number of passengers carried by Turkish Airlines rose 3.2% year-on-year in June, reaching around 6.6 million.
The seat occupancy rate also increased in the month 1.2 points to 80.3%, the report showed.
The number of passengers in both domestic and international flights soared, 1.3% and 3.6%, respectively.
Turkish Airlines carried 124,939 tons of cargo/mail in the last month, up 7.7% from June 2018.
By the end of June 2019, Turkish Airlines had 338 aircraft flying to 311 destinations in over 120 countries.
In 2018, Turkish Airlines carried 75.2 million passengers, indicating an annual rise of 10%. The airline's seat occupancy rate last year was 82%.
This year, the company targets a total number of passengers carried to reach 80 million on domestic and international routes. The national flag carrier expects its passenger load factor in 2019 to be in the band of 81-82%.