Yellow vest protests hit French economy: minister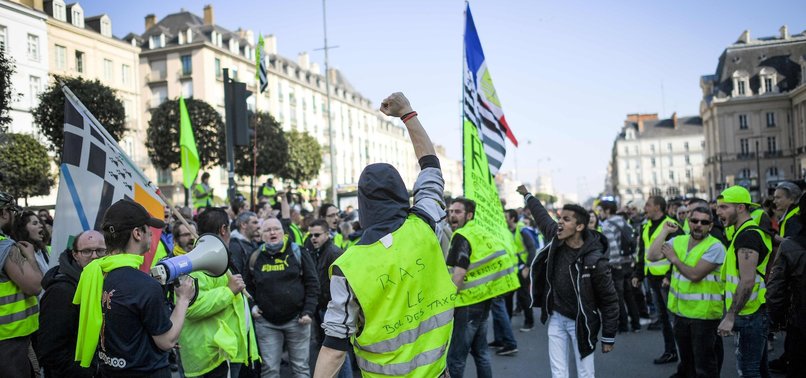 Months of Yellow Vest protests have hurt France's economy, a senior French official said Thursday.
French Economy Minister Bruno Le Maire told Public Senat Television that the demonstrations had incurred a "very high cost" of an estimated 0.2 percent on the country's growth from the last quarter of 2018 to the first of 2019.
Last month, the International Monetary Fund said in a report that it had lowered its expectations for the country's growth in 2019 to 1.5 percent due to the demonstrations.
On Feb. 14, the European Parliament adopted a resolution condemning the use of violence and disproportionate interventions by state authorities during peaceful protests in France.
The French government defends the use of tear gas by police during protests in order to maintain public order.
Since Nov. 17, thousands of protesters wearing bright yellow vests -- dubbed the Yellow Vests -- have gathered in major French cities, including Paris, to protest French President Emmanuel Macron's controversial fuel tax hikes and deteriorating economic situation.
Under pressure, Macron announced a rise in the minimum wage and scuttled the tax hikes.
Since then, however, the protests have grown into a broader movement aimed at tackling income inequality and are calling for giving citizens a stronger voice in government decision-making.
At least 11 people died, around 8,400 others were detained, over 2,000 were injured in the protests and 1,796 people received prison sentence.